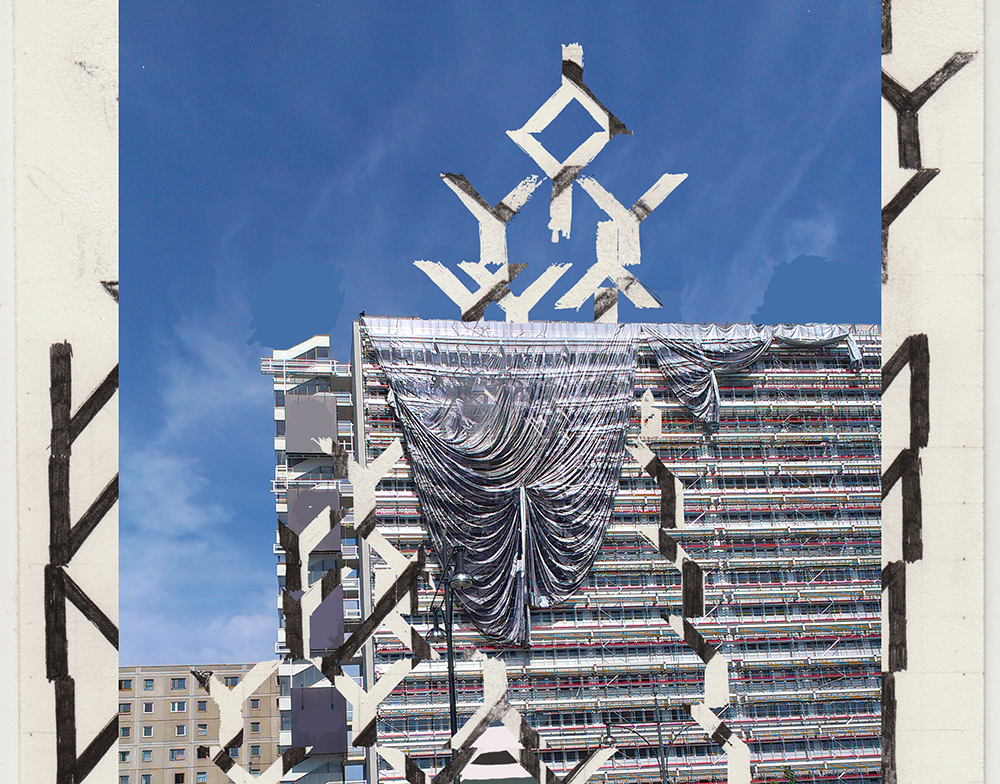 'Victorian Basics and Martian Stories', with Martin Kohout, opening March 23rd, 2018 at Levy.Delval in Brussels.


---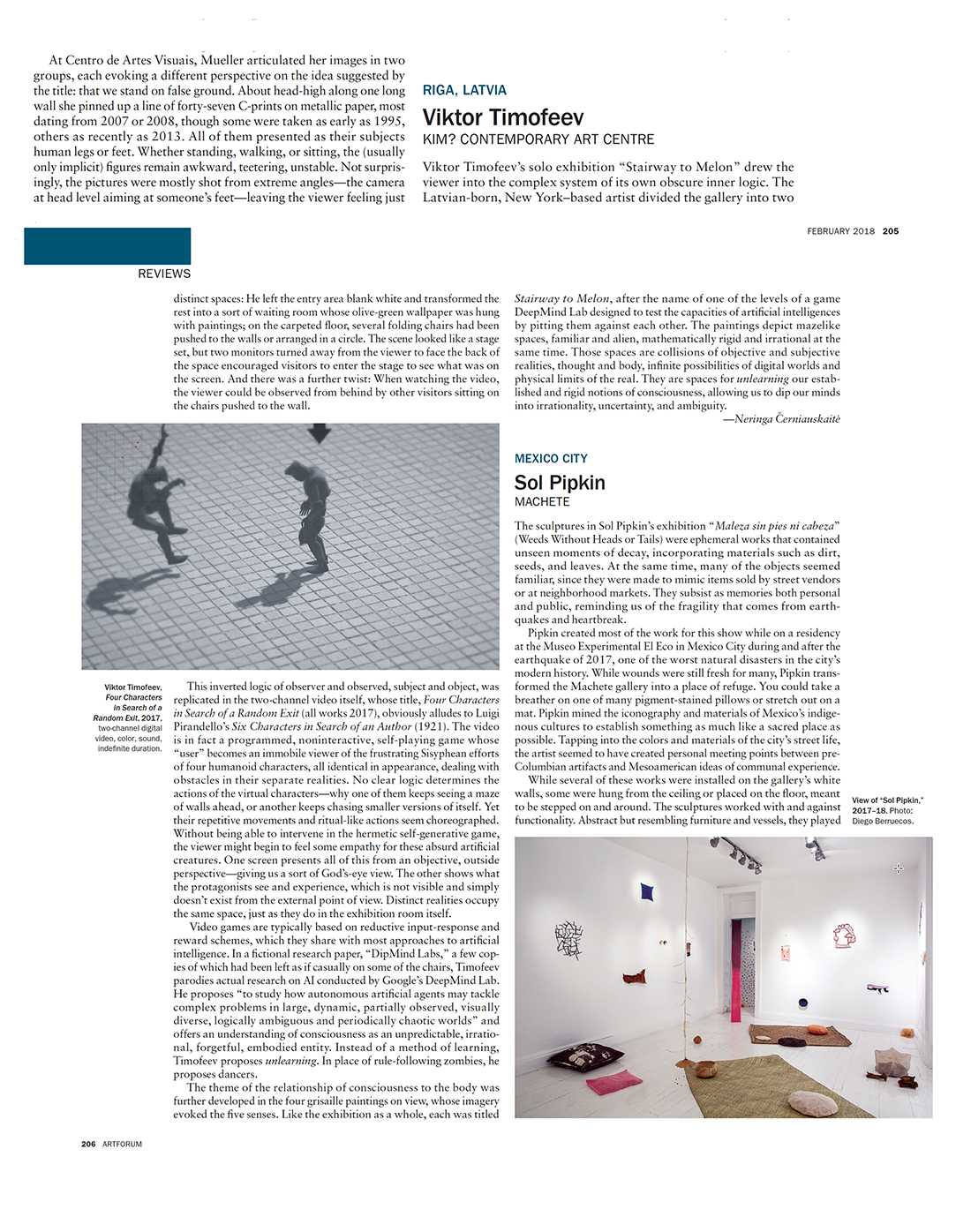 Review of 'Stairway to Melon' in February issue of Artforum. PDF


---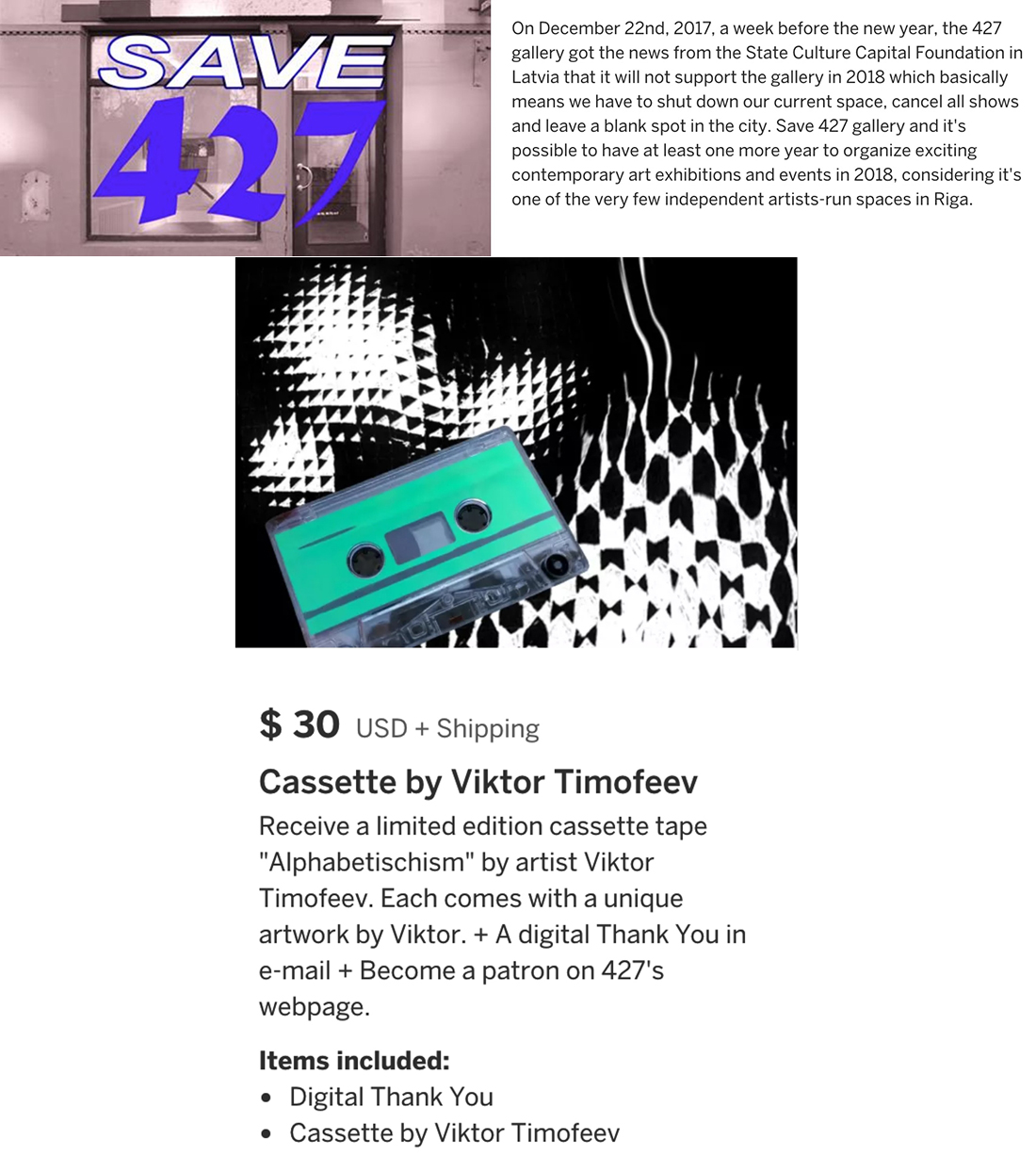 Help save 427 Gallery, one of the only artist run spaces in Riga, Latvia by purchasing some artwork/editions, including a special edition cassette I've made.


---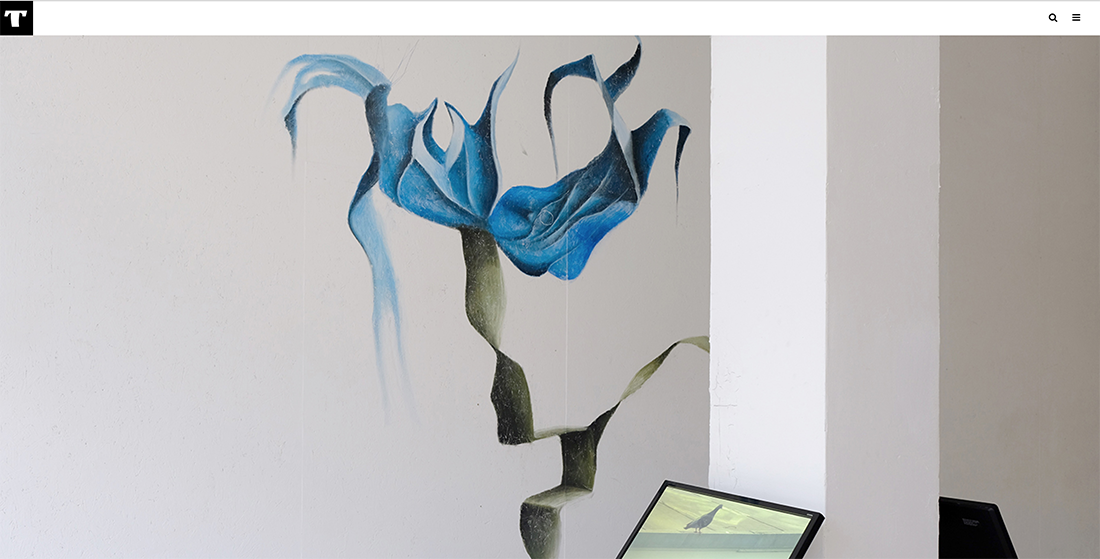 'OilRain' at Roodkapje, Rotterdam documentation photos up on Tzvetnik.online.




---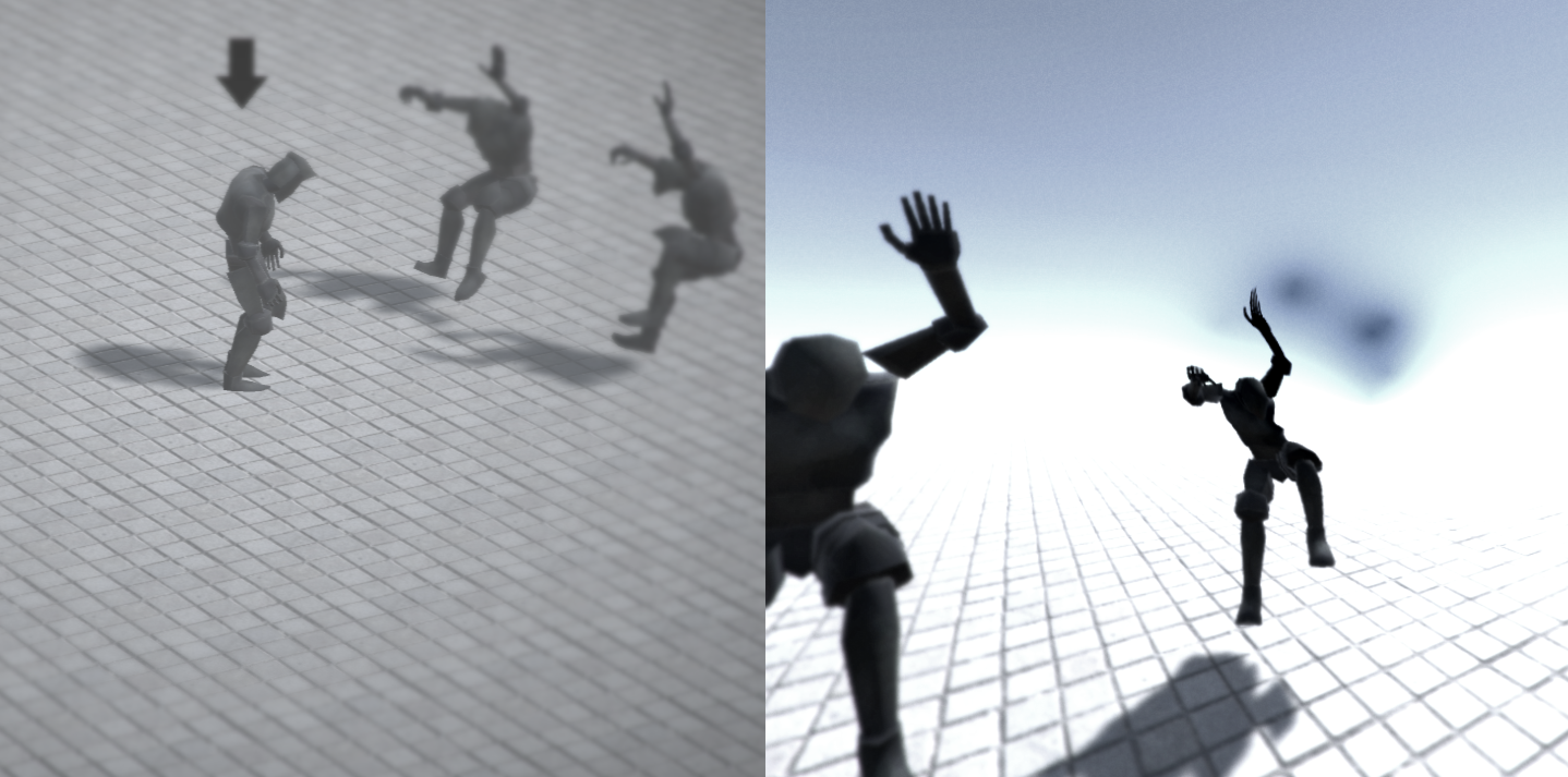 An iOS version of 'Four Characters in search of a Random Exit' is included in the January exhibition on Activatar available on iTunes, along with work by Chris Doyle and Channel TWo.
---
---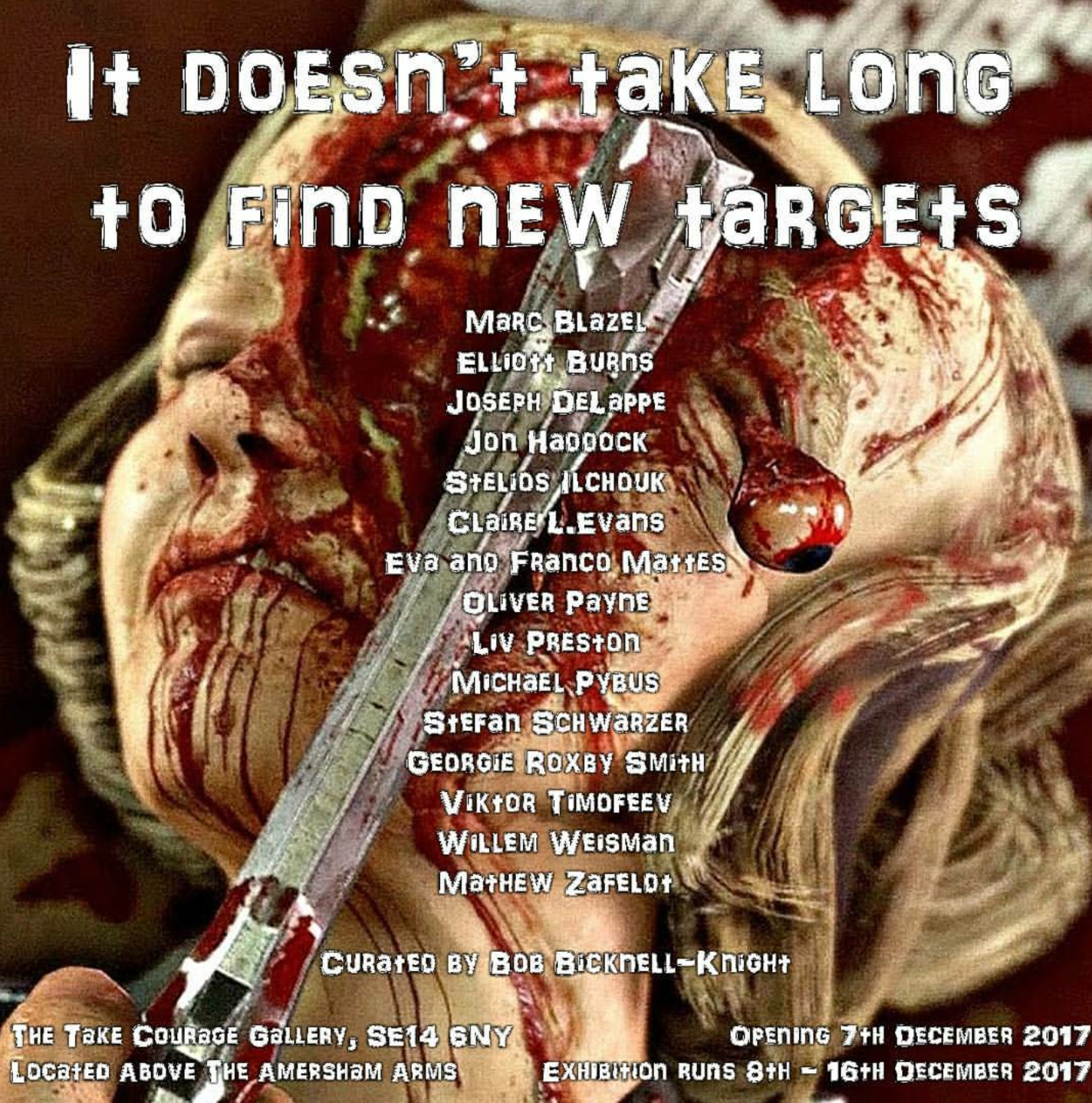 ---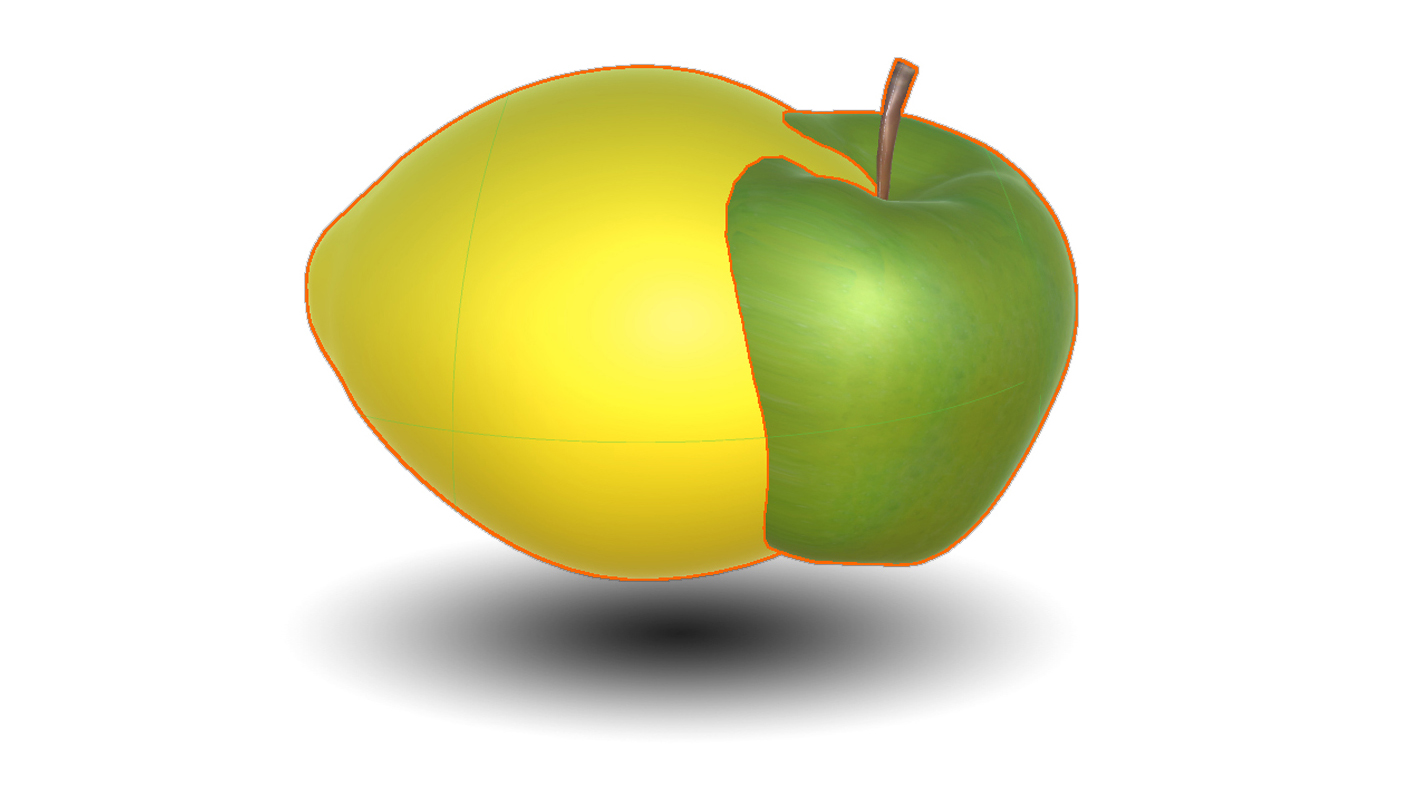 'Stairway to Melon' solo exhibition at kim? Contemporary Art Centre, Riga opening October 19th 2017.
---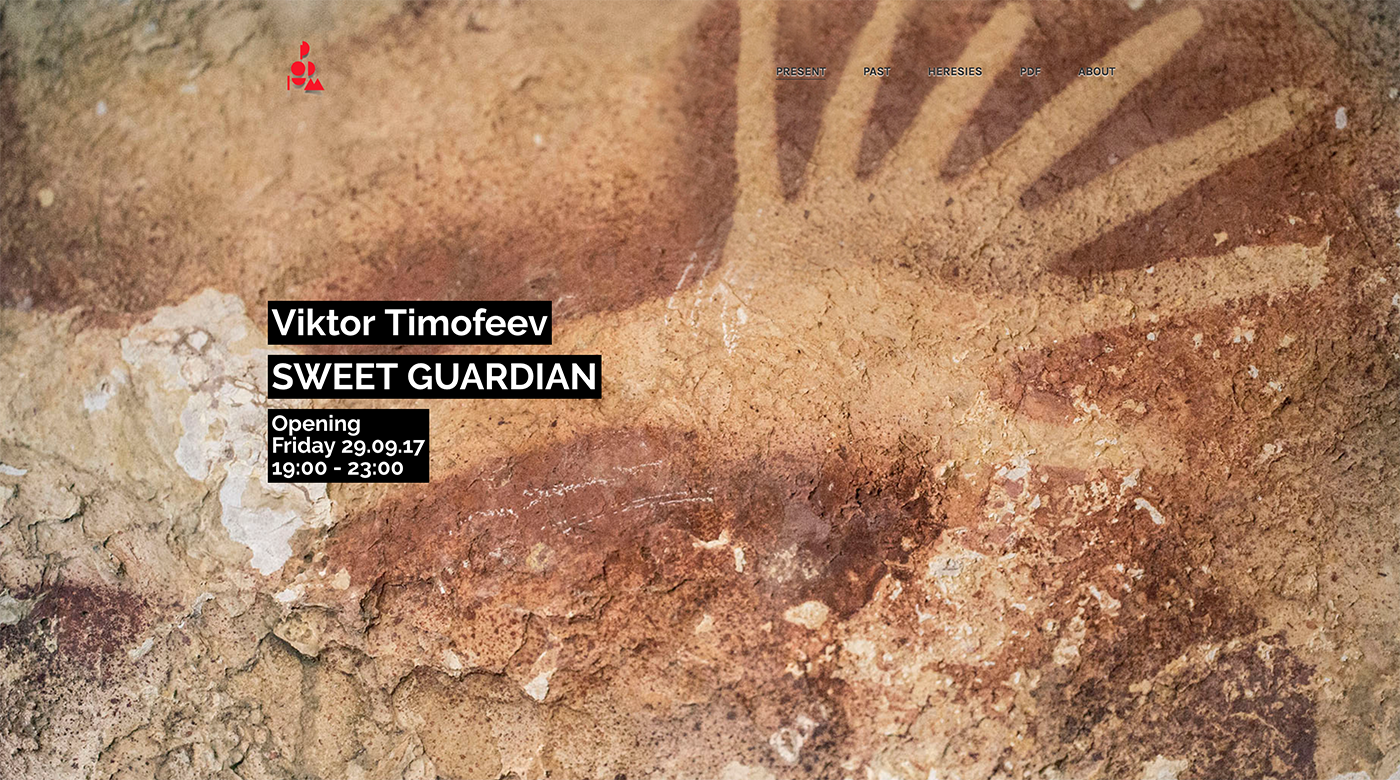 'Sweet Guardian' solo exhibition at Podium, Oslo opening September 29th 2017.
---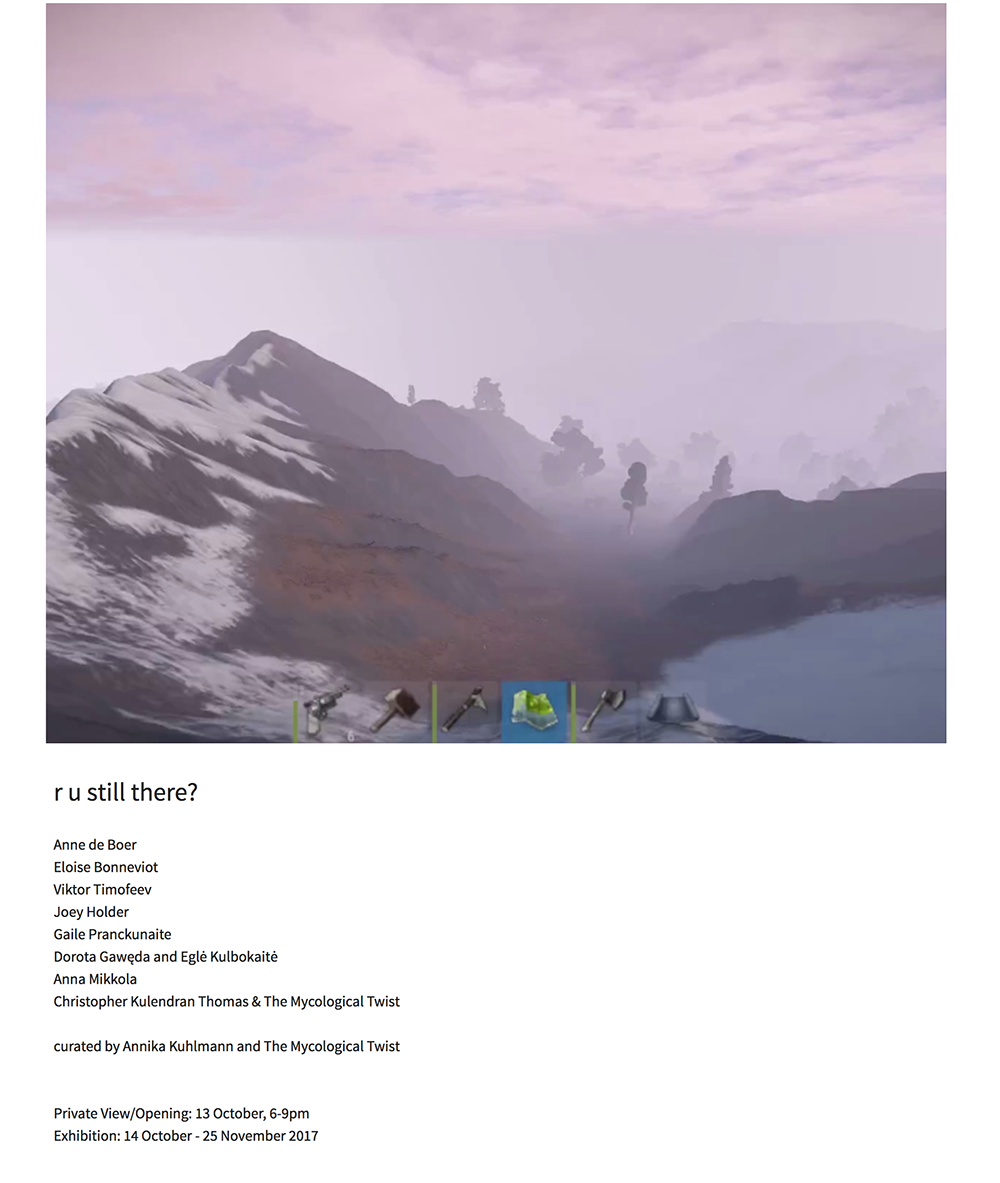 'r u still there?'group exhibition at House of Egon in Berlin opening October 13th 2017.
---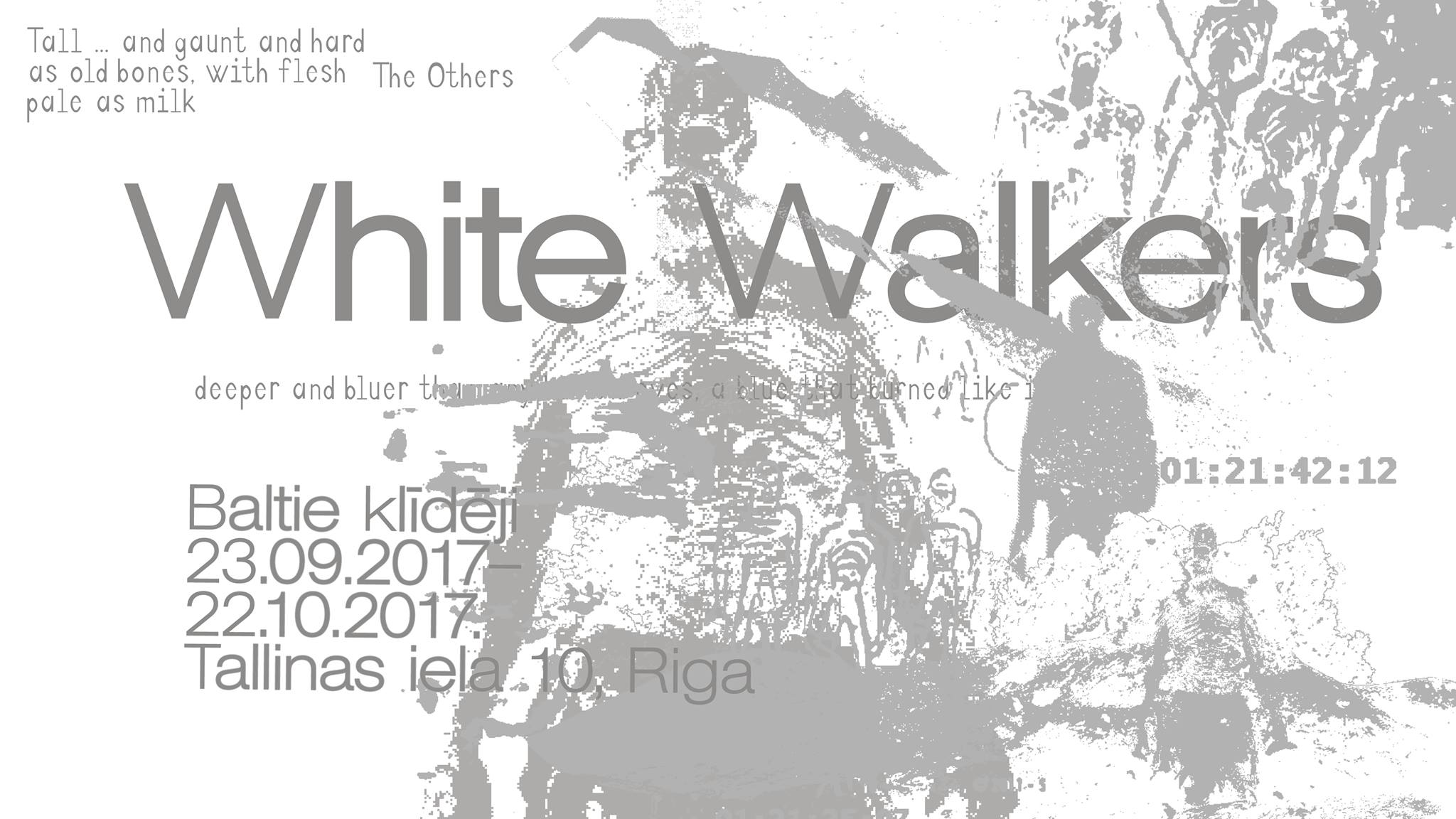 'White Walkers' group exhibition at Tallinas iela 10, Riga with Jaakko Pallasvuo, Carl Palm, Viktor Timofeev, Līva Rutmane, Ida Ekblad, Marianne Vierø, Rūtene Merkliopaite, Evita Vasiļjeva, Aapo Nikkanen, Īrisa Erbse, opening September 22nd 2017
---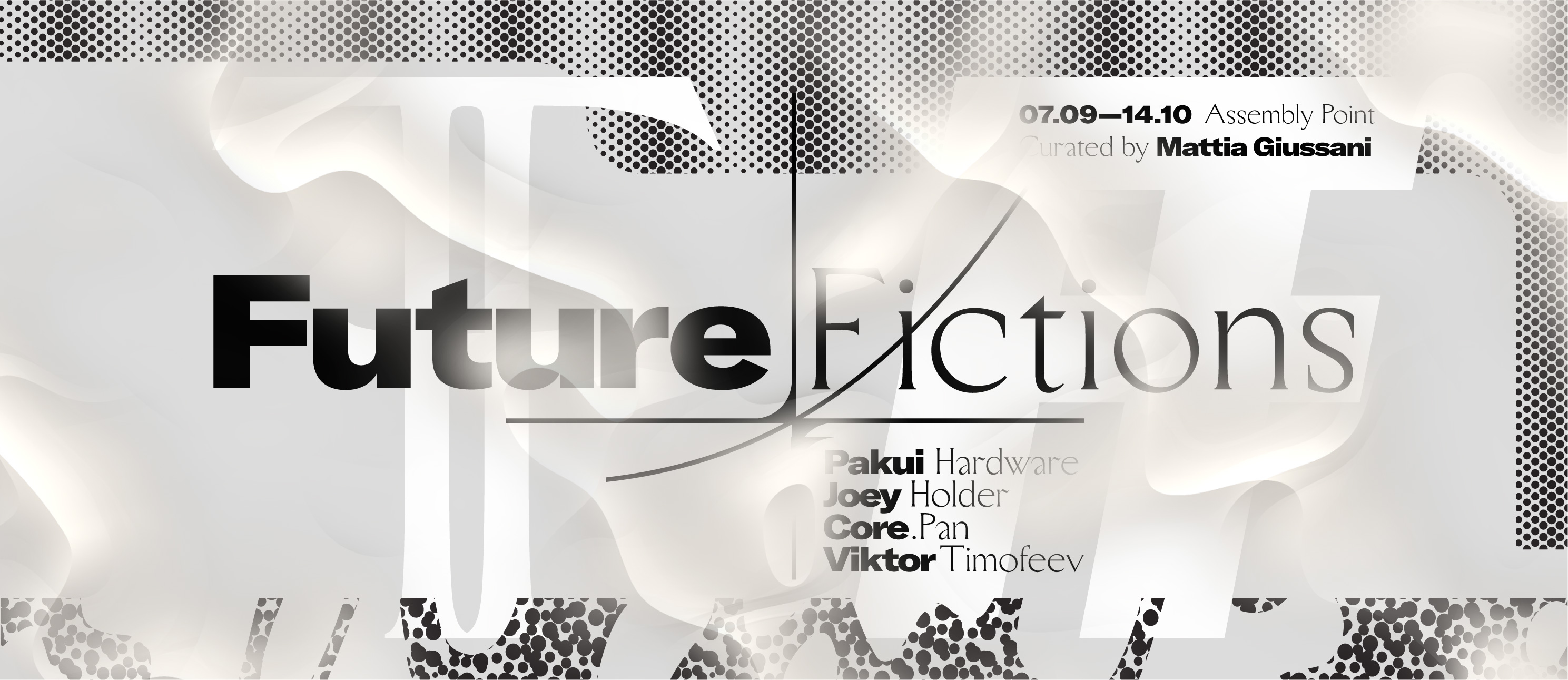 'Future Fictions' at Assembly Point, London, group exhibition opening September 7th 2017


---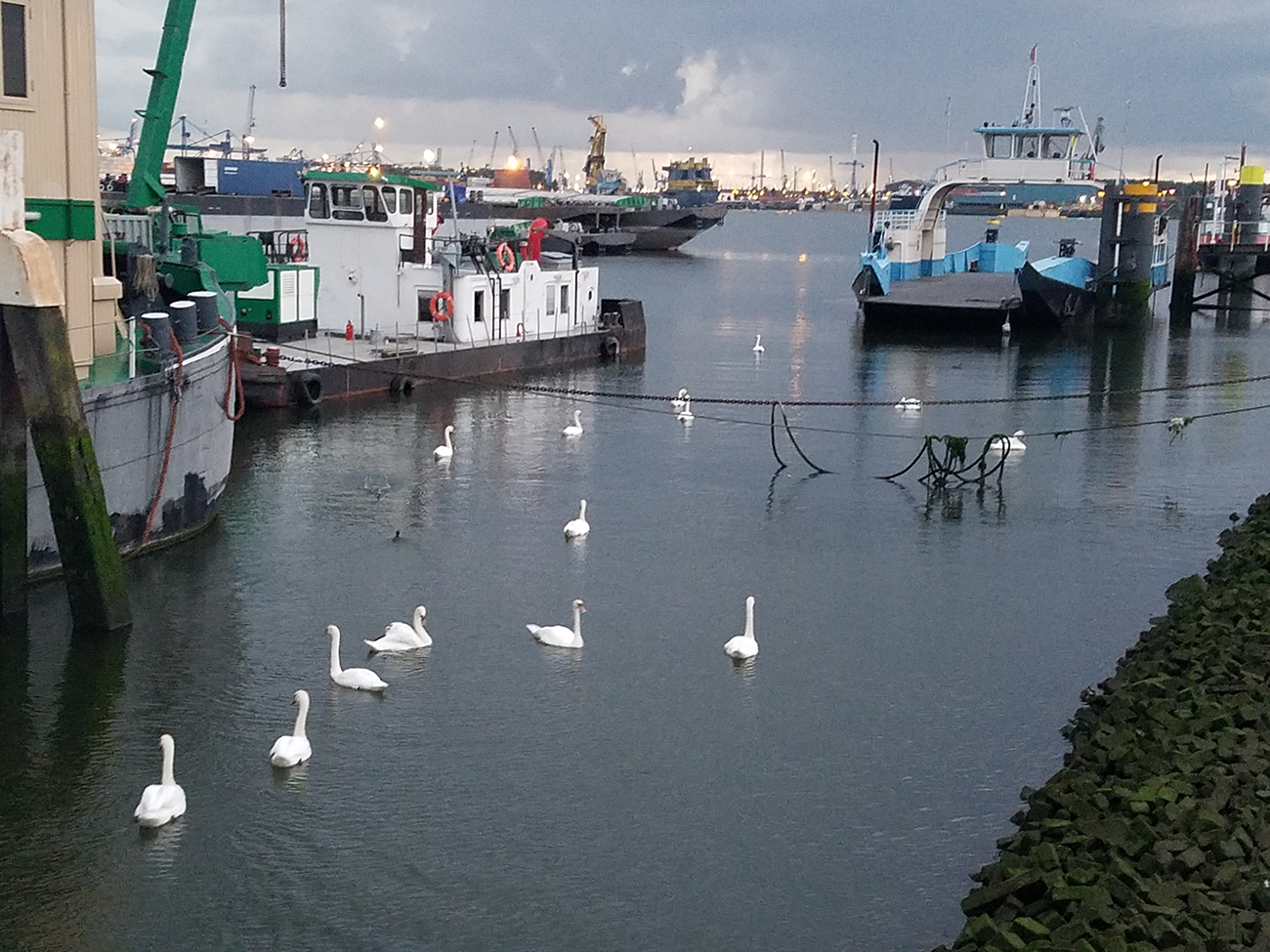 'Porcelain' at Sydney, Sydney, solo exhibition opening August 17th 2017


---
---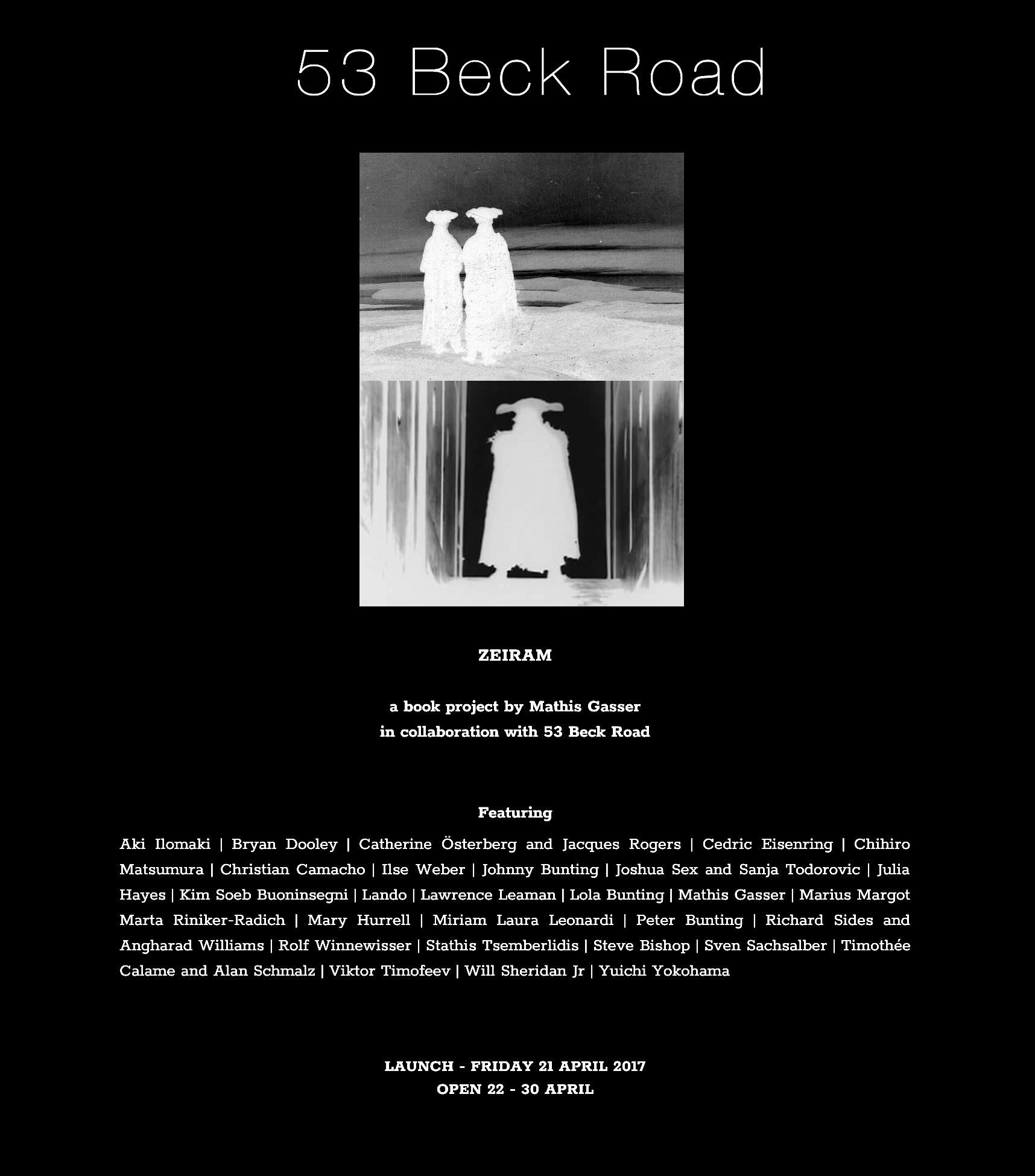 ---
---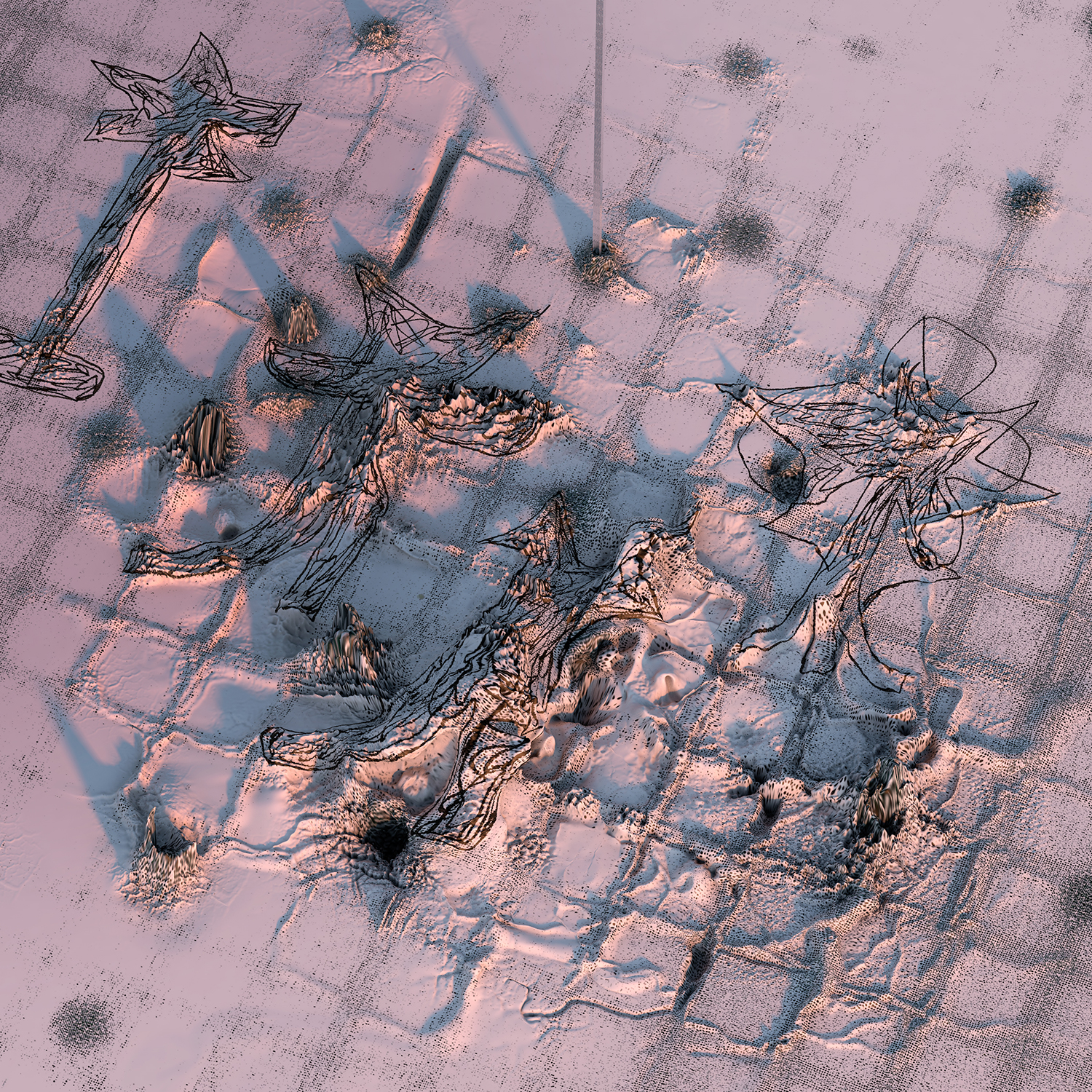 Zolitude - Zolitude (collaboration with Kaspars Groševs) out now on Quantum Natives.
Track artwork, video, download mp3s currently hosted on OFLUXO.
---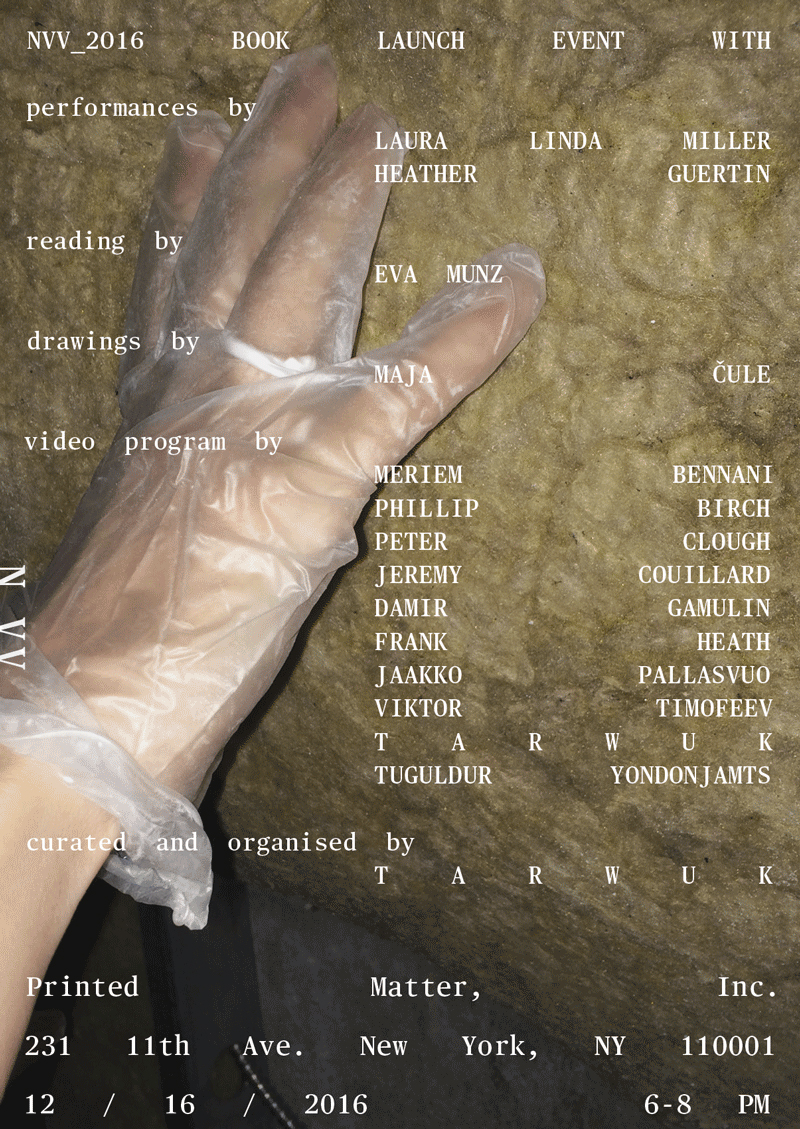 ---
---
---
---
---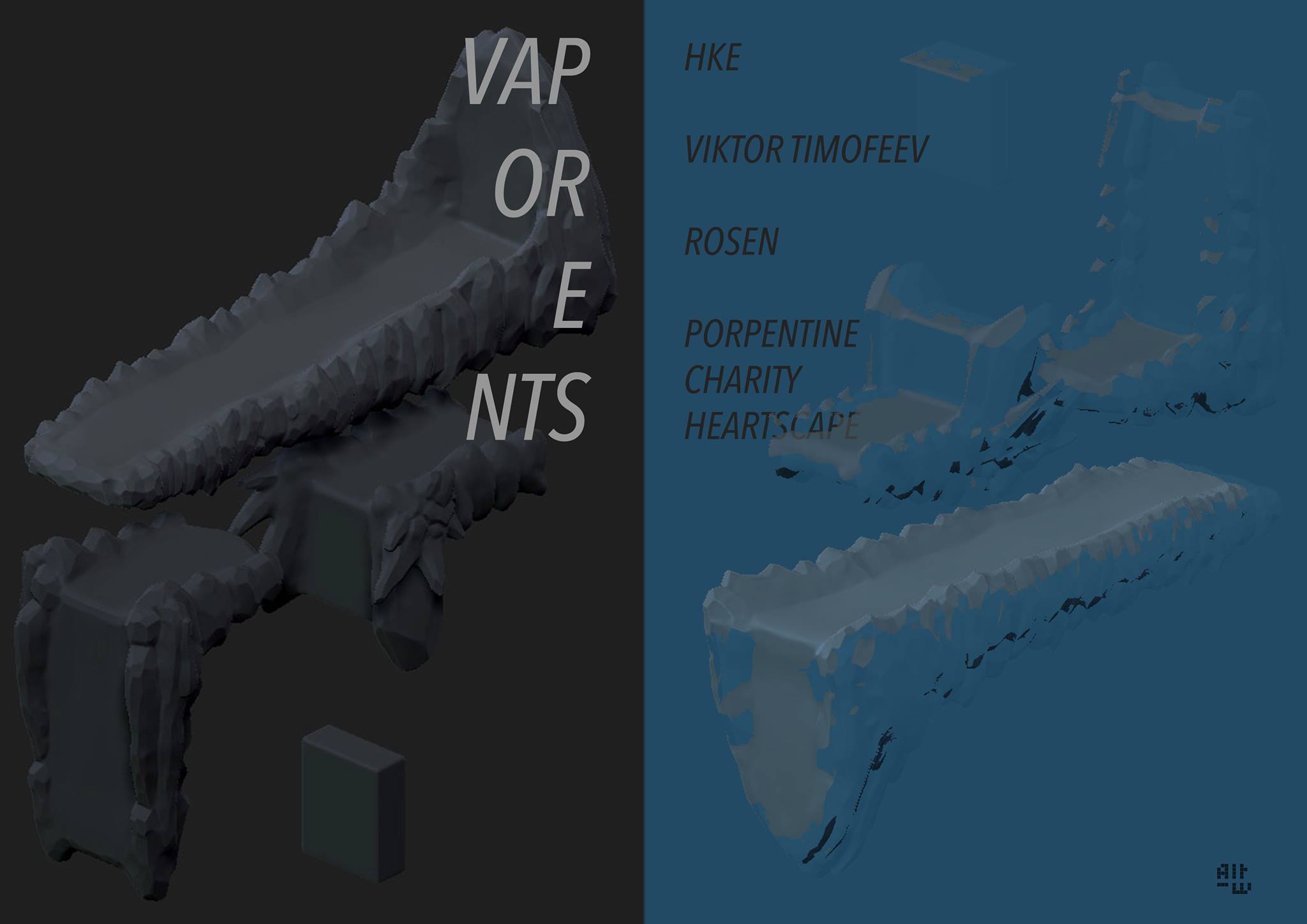 Group exhibition 'Vaporents' at Voidoid Archive, Glasgow / 24th June - 3rd July




---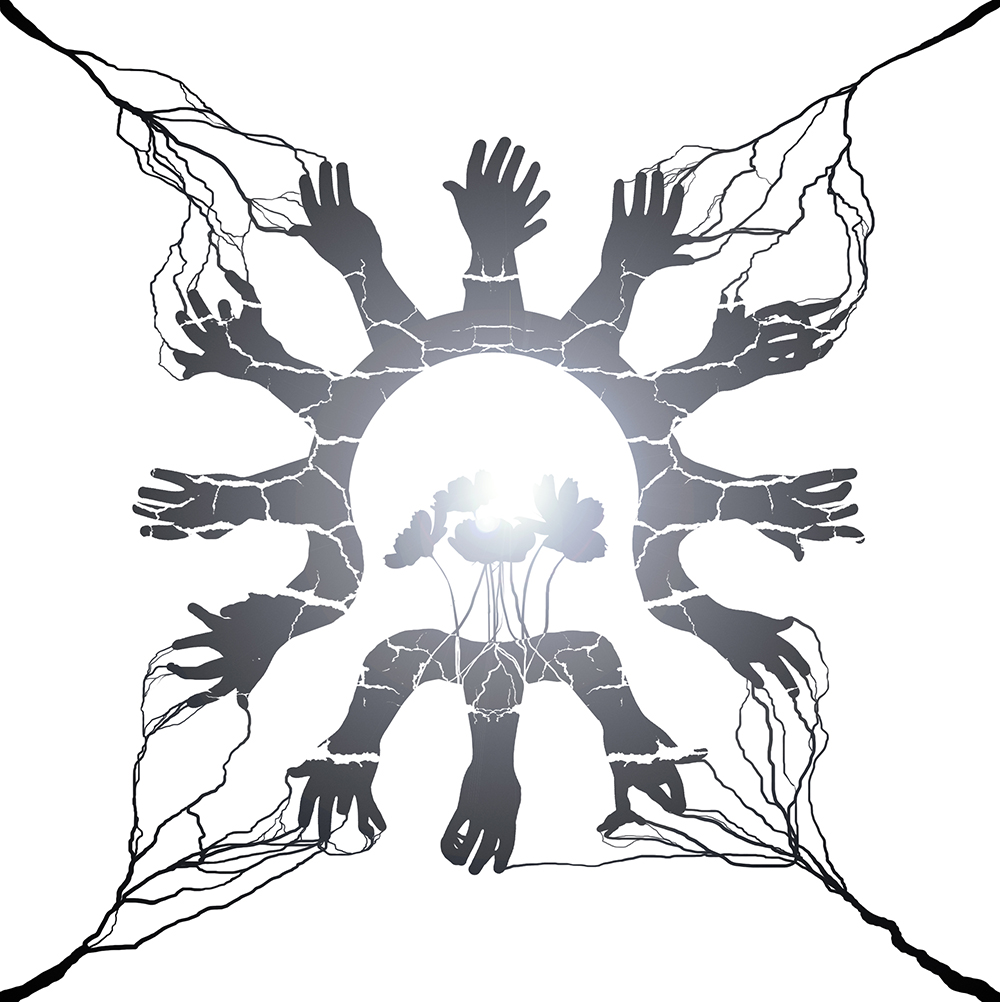 Solo exhibition 'S.T.A.T.E.' at Drawing Room, London / 19th June - 14th August.




---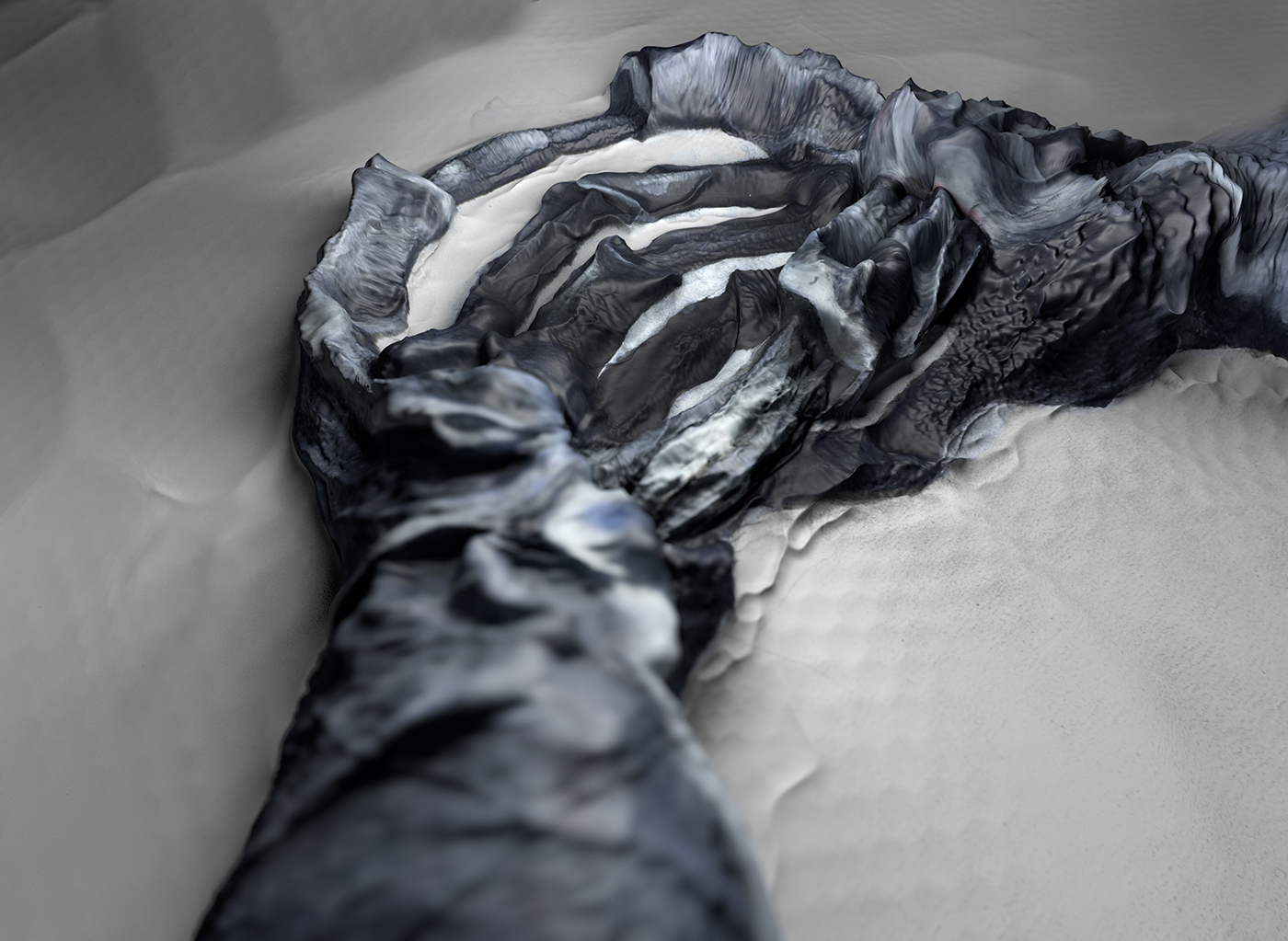 Solo exhibition 'SAZARUS' at Jupiter Woods, Vienna on May 7th at 6pm!




---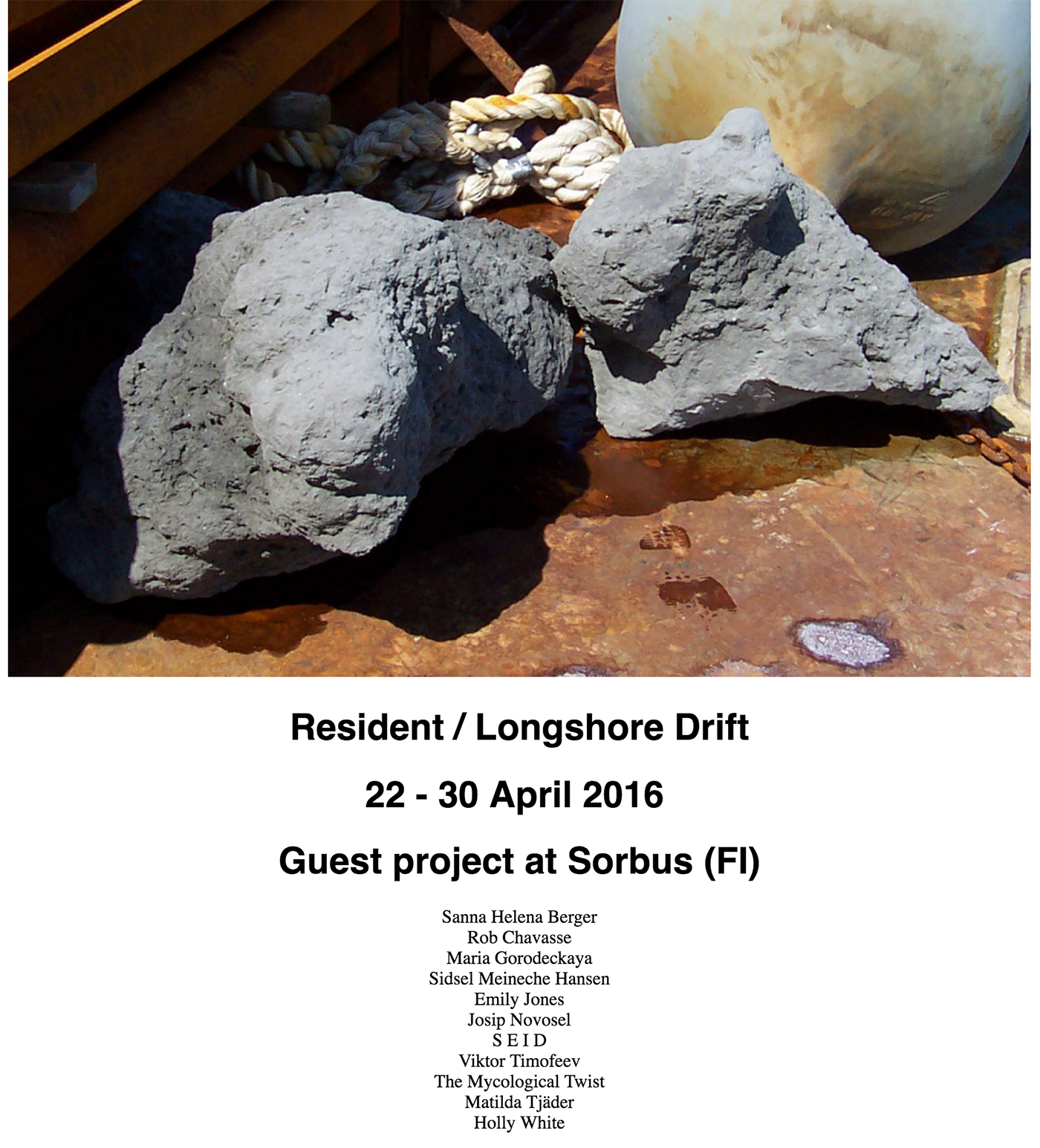 Group show at Sorbus Gallery, Helskini




---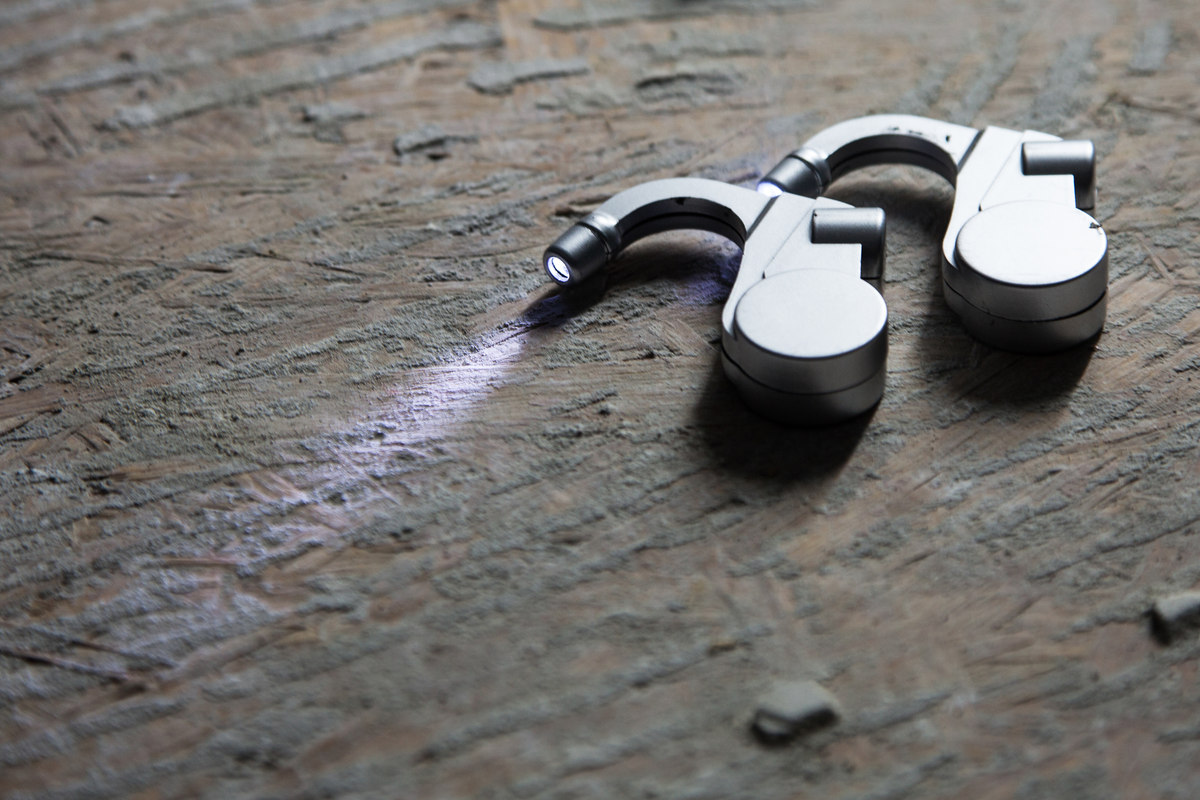 PLURAL MELTS documentation now on ArtViewer, OFluxo, Daily Lazy.


---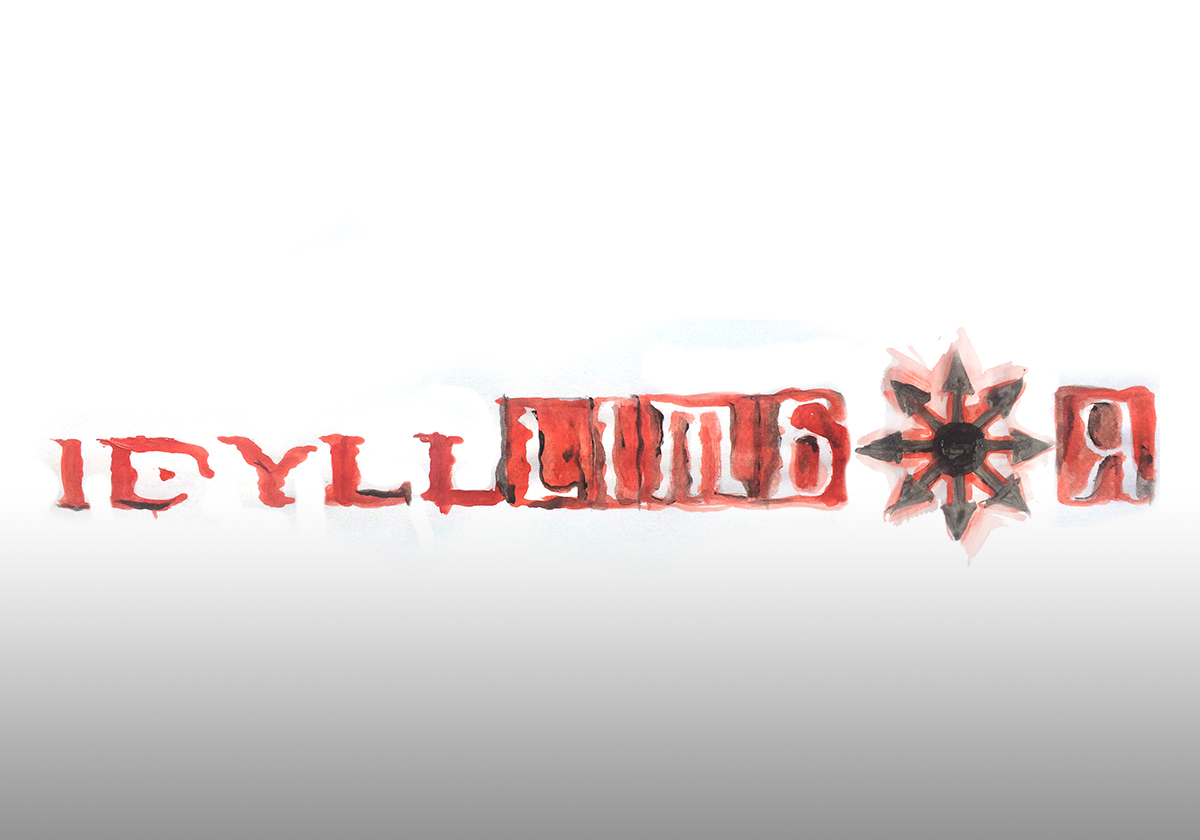 IDYLLLIMBOR VOl.3
Coil - The Remote Viewer (2002), Musick to Play in the Dark Vol. 1 (1999)
66c Gouwstraat 3082-BG Rotterdam 7PM-10PM //FB EVENT

For the third iteration of IDYLLLIMBOR Listeance (formerly 'Deep Listening') event, we will listen to Coil's The Remote Viewer (2002) and Musick to Play in the Dark Vol. 1 (1999). We will sit in darkness and listen from start to finish in our attic - loud, together, meditatively joined. Refreshments (beforehand) pillows and mattresses will be provided. Talking during the session is discouraged. As usual there will be a brief intermission between the albums and visitors are welcome to stay for one or both of the sessions.

IDYLLLIMBOR sets out to make unmediated room for pure sound; to explore the difference between the involuntary nature of hearing and the voluntary, selective nature of "actively listening"÷. Aiming to meet at semi-regular, monthly intervals, IDYLLLIMBOR strives to build a loose community of like-minded, curious individuals, to come together listen to a curated program of music / sound and be differently present.
---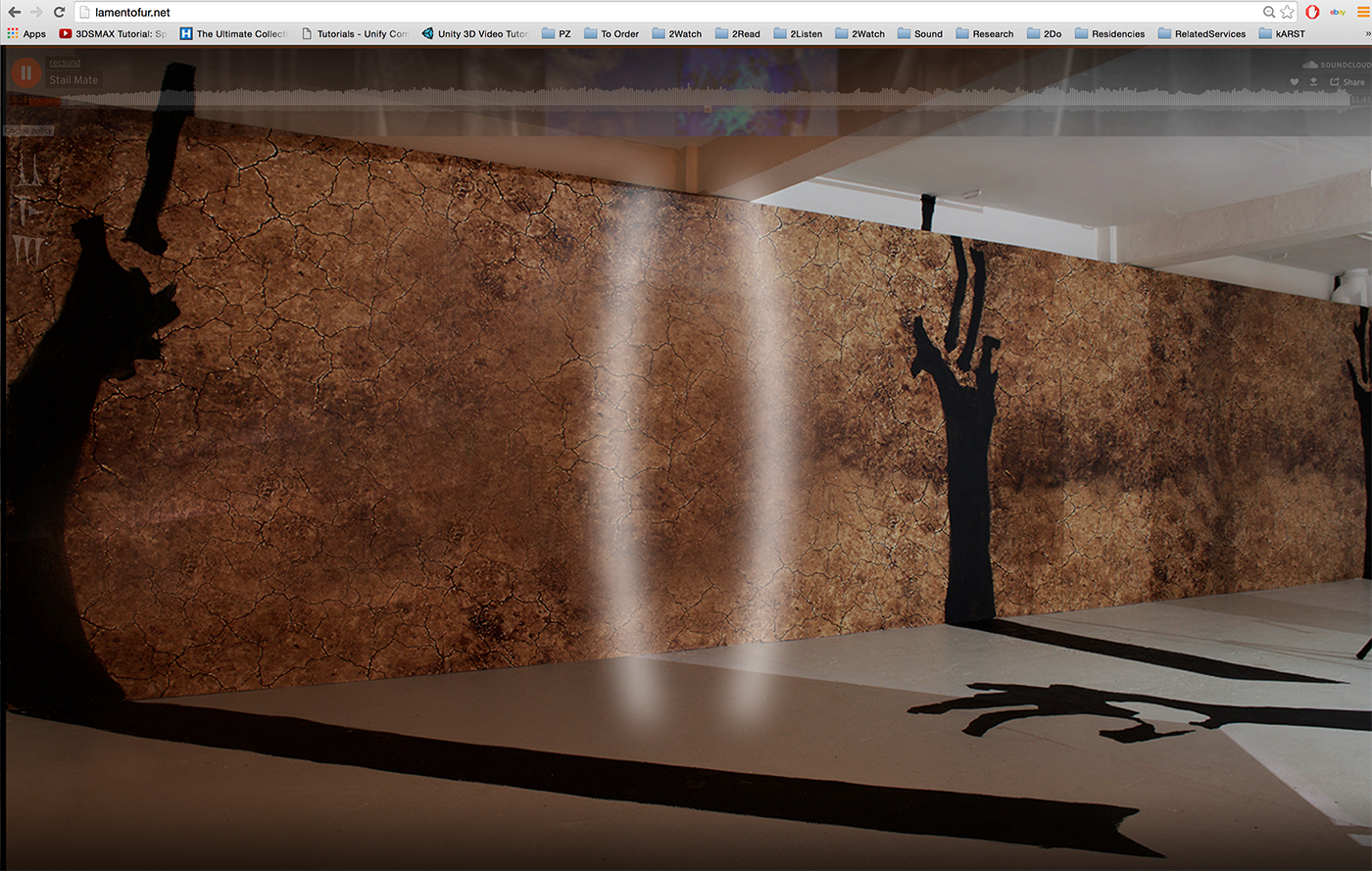 Lament Of Ur documentation + imagebank now online. Check view source for goodies. Sound by Recsund. Also hosted on ofluxo.net
---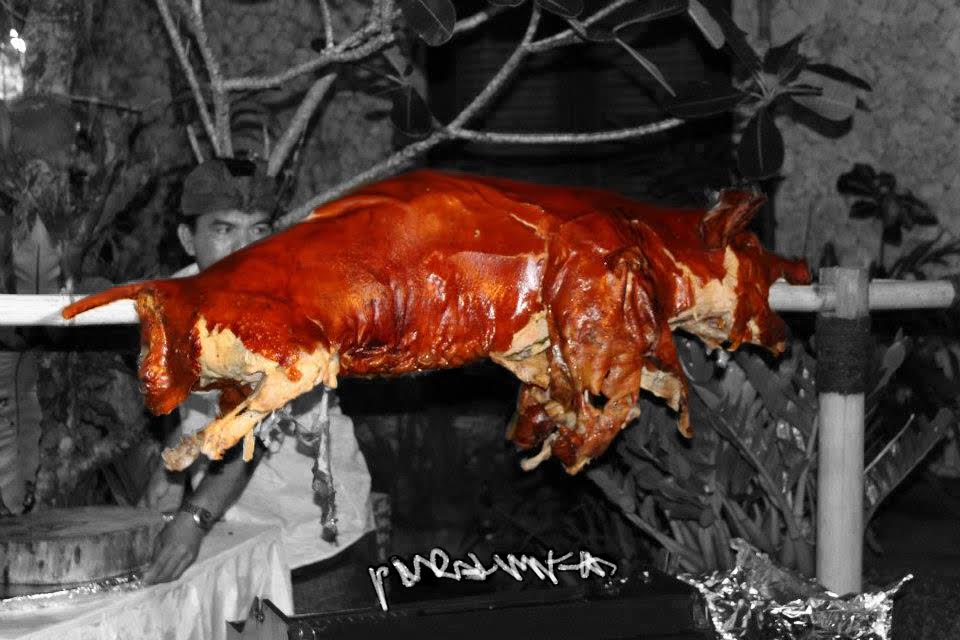 Dunmore Caves on view 20 February - 3 March at Yvonne Lambert, Rosa-Luxemburg-Straße 45, 10178 Berlin.

Dunmore Caves features works by Stephan Backes, Jassem Hindi, Clemence de La Tour du Pin, Andrzej Ratajczyk, Antoine Renard, Daniel Shanken, Richard Sides and Viktor Timofeev.

Opening with performances by Viktor Timofeev and Stephan Backes - Saturday, 20 February 2016, 7pm

Following performances by Jassem Hindi and Daniel Shanken - Saturday, 27 February 2016, 7pm

Organised by Eoghan Ryan and Zuzanna Ratajczyk in the frame of plural melts, a series of events taking place in between the curated program at Yvonne Lambert, throughout the 2016.
---
The Mycological Twist / Riverside / Rust

14.12.2015 – 18.12.2015

A one week workshop with Eloïse Bonneviot and Anne de Boer in the online survival game Rust, with contributions by:

Agatha Valkyrie Ice
Anna Mikkola
Joey Holder
Viktor Timofeev
Gaile Pranckunaite
Hrafnhildur Helgadottir
Marija Bozinovska Jones

In line with the Mycological Twist thematics around networks as support for sustainability, the collaboration will focus on how social and physical networks support each other. When thinking about the Mycelium as a structure that is similar than human activities, can we reciprocally consider Human networks as natural. In term of scales, the importance of grasping small and big, beautiful and practical at the same time as those informing each other in the construction of the network.

http://www.themycologicaltwist.info


---
Documentation for LAMENT OF UR now up on Art Viewer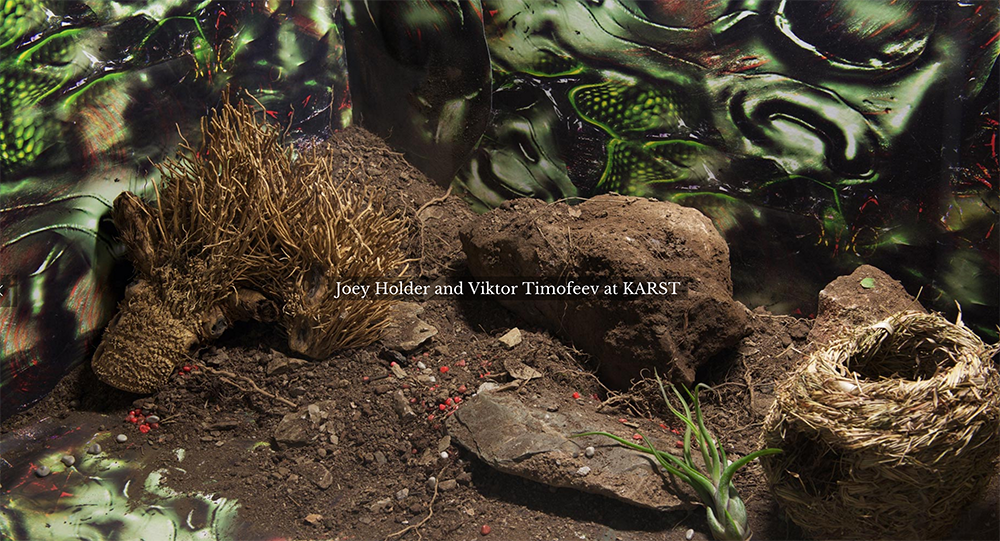 ---
Trailer for "Lament of Ur" - Joey Holder & Viktor Timofeev @ KARST, Plymouth opening November 13th.
---
Desktop Residency now live!


---
Proxyah v3 now available for download at channelnormal.com, including guide, OST by recsund, and "Distant Travel" text by Monika Lipšic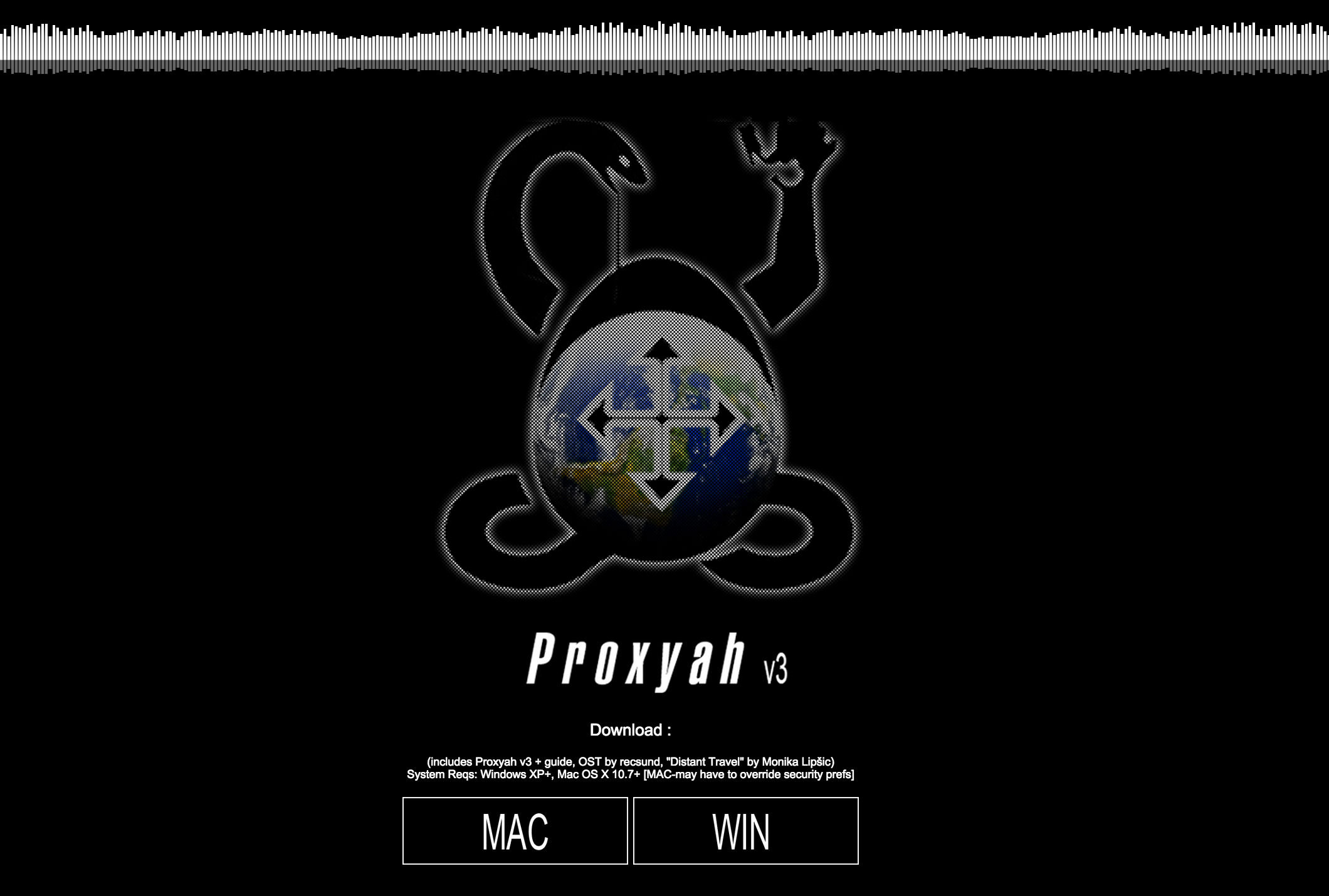 ---
---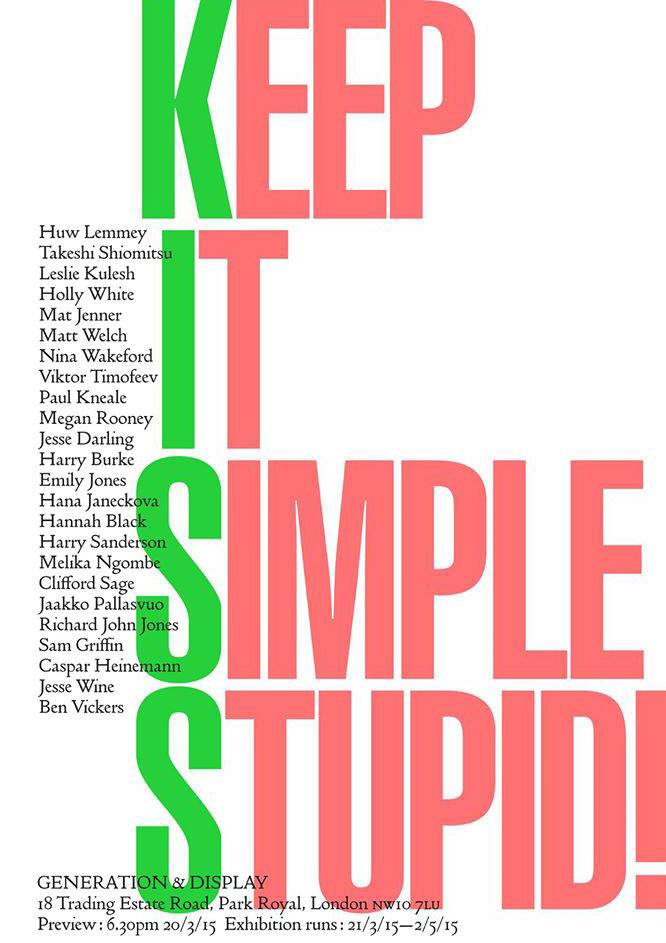 ---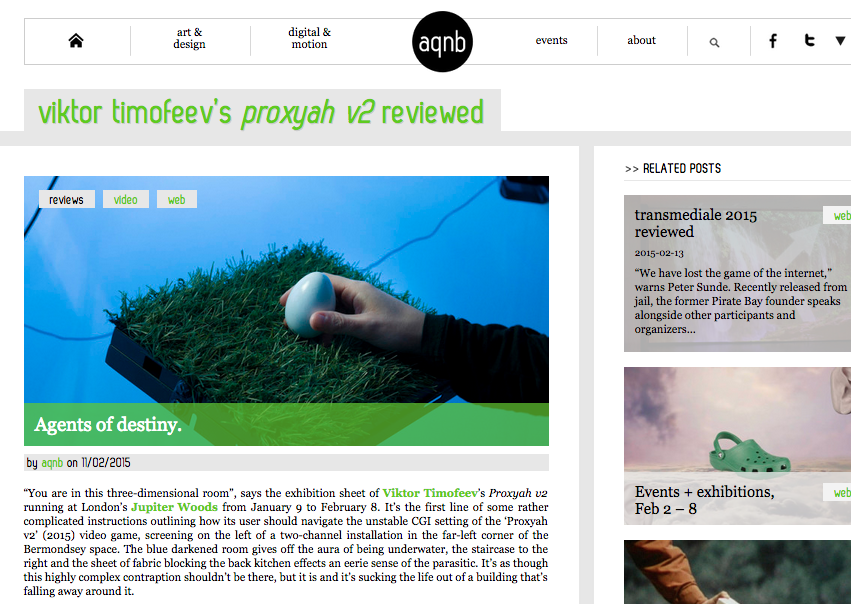 ---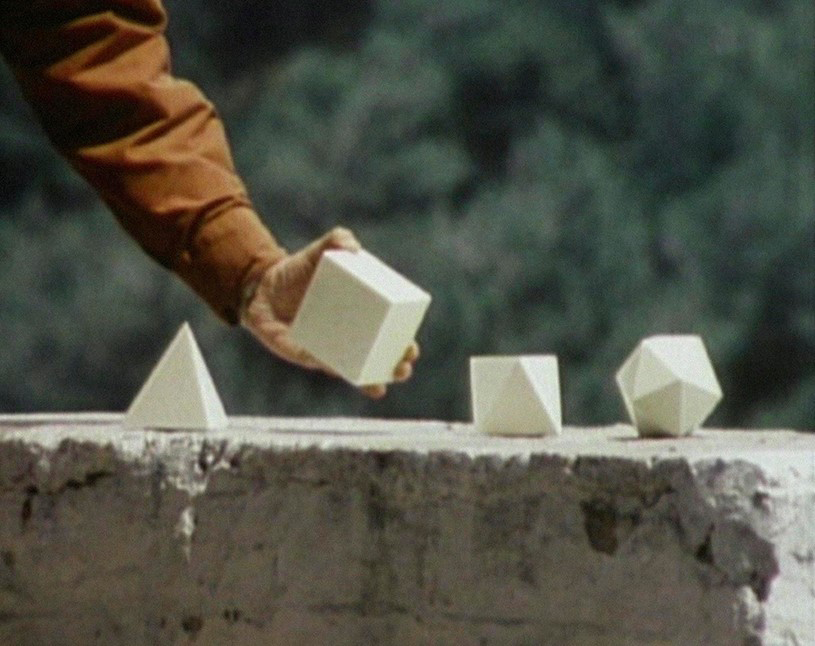 Exquisite Collapse:
Salvatore Arancio, James Balmforth, Emily Jones, Marcus Kleinfeld, Fay Nicolson, Marianne Spurr, Viktor Timofeev

Curated by Carolina Ongaro 

04/02/15 - 25/02/15
Private View: 6-8pm Tuesday 3rd February

blip blip blip at East Street Arts Patrick Studios St. Mary's Lane Leeds LS9 7EH
---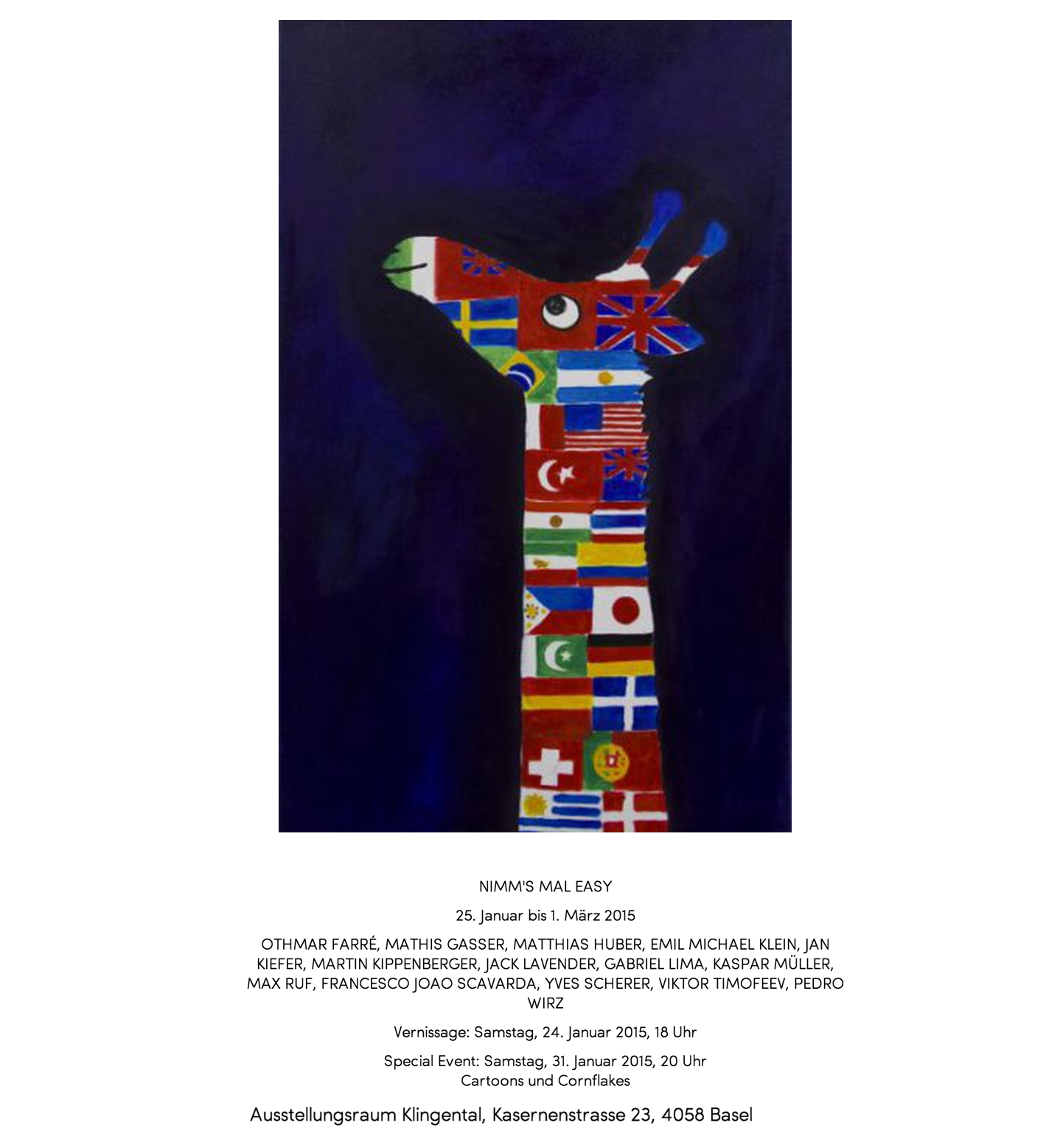 ---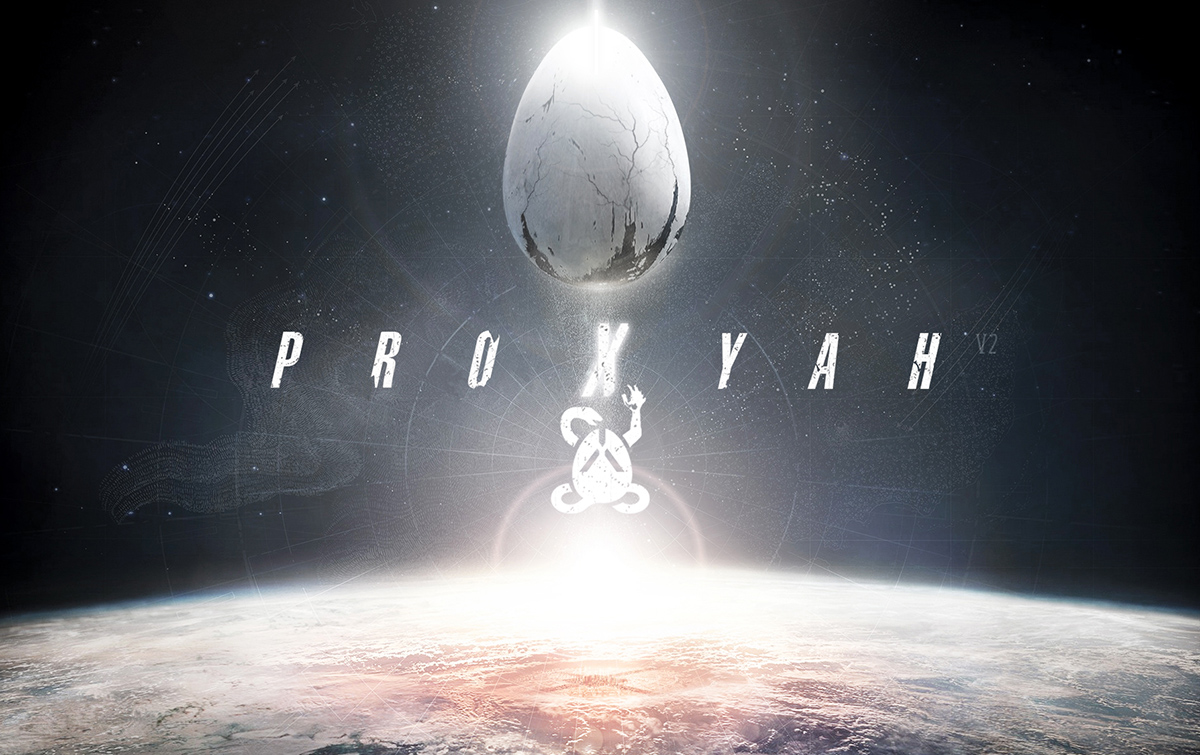 Proxyah version 2 opening at Jupiter Woods, January 9th 2015. Running until february 8th!
---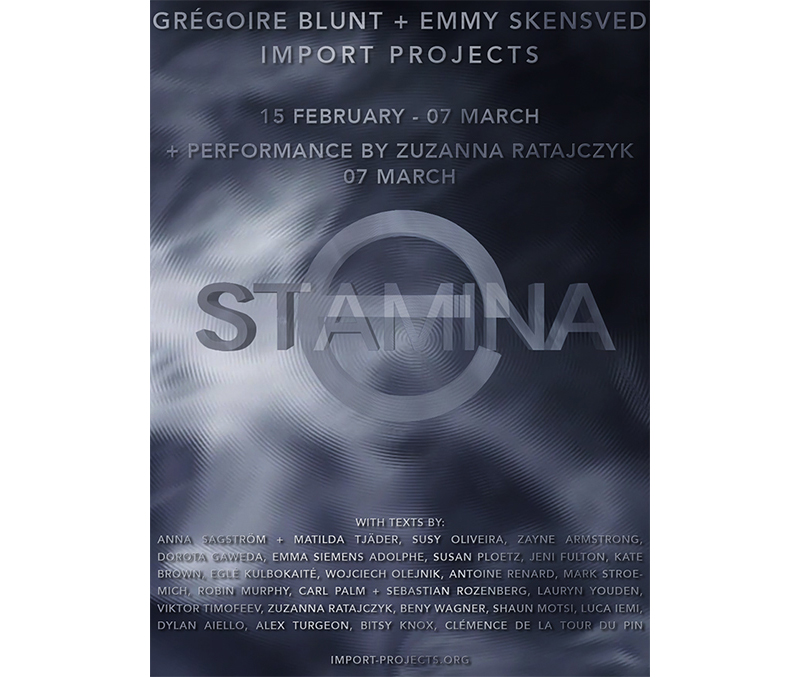 ---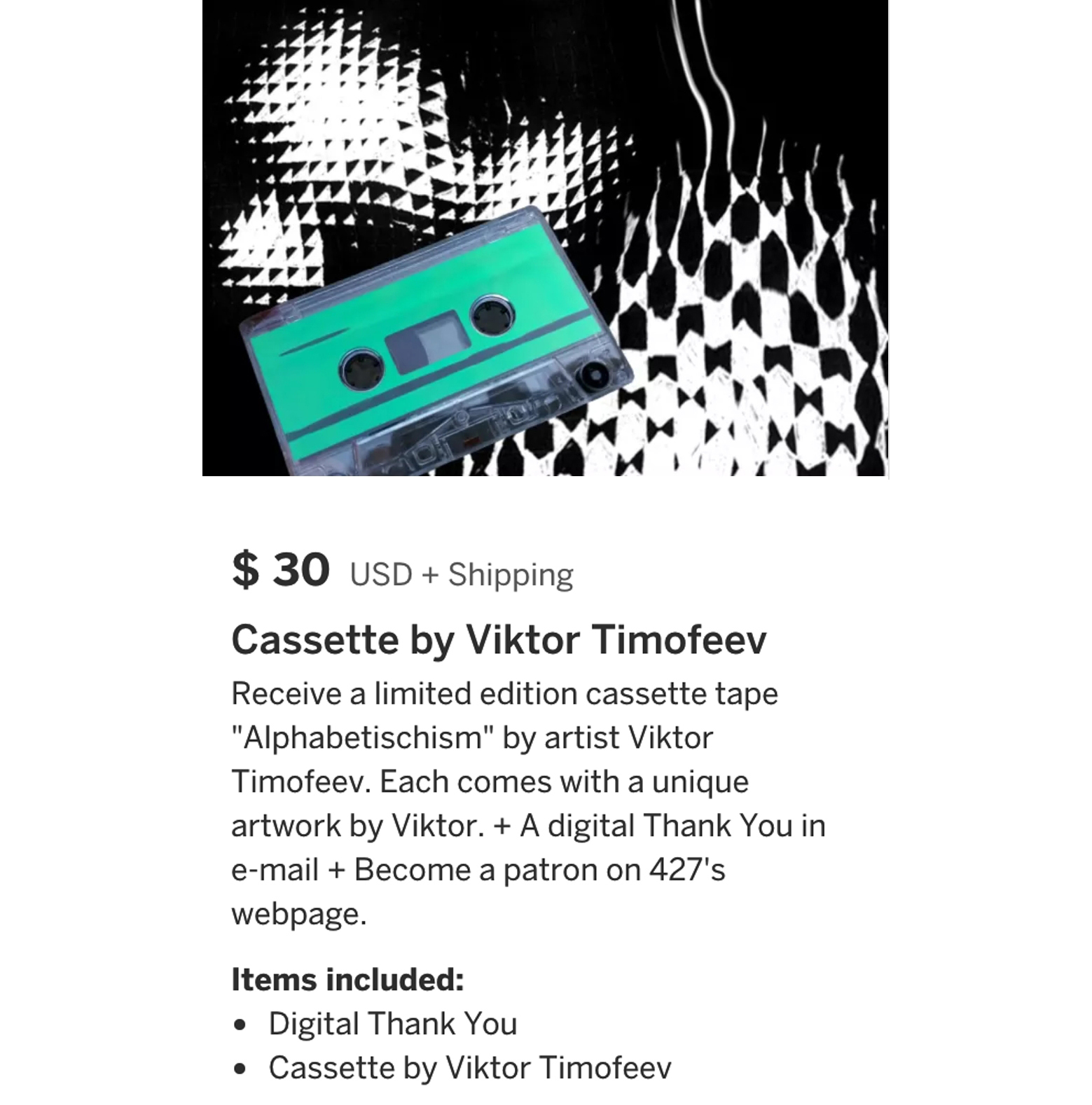 Kamēr pilsēta ietērpjas spožu spuldzīšu virtenēs un slidotavās priecājas bērni, vecākiem svīstot veikalu rindās, gada vistumšākajā laikā galerijas spoži baltās sienas ietinas krēslainā sārtas gaismas apmetnī. Reibinoši sandalkoka dūmu mutuļi brīžam aizsedz skatam to, kas nekad nav bijis atklāts nezinātājam. Miruši ziedi nodūruši savas galvas ziemas priekšā. Tumšajos galerijas stūros patvērušies mākslinieku darbi veras pretim skatītājam – daži, atceroties pasaules pirmsākumus un sendienu rituālus, bet citi cenšoties dziedināt Ziemassvētku kņadas nomocītos. Vietā, kas nu paslēpusies ārpus racionālā un materiālā stingrajiem likumiem, klusi atskan vārdi:

"Om! Gribu, lūdzu un pavēlu, lai tūdaļ plūst šurp, rodas un sakrājas šai telpā ap mani ļoti daudz tīras, labas, spēcīgas kosmiskās prānas un akashas. Lai plūst šurp prāna un akasha no austrumiem, rietumiem, ziemeļiem, dienvidiem, no augstumiem, dziļumiem, plašumiem, tālumiem un stāvokļiem, kur tās šobrīd brīvas un var kalpot radīšanas darbam. Lai plūst šurp tā prāna un akasha, kas var atbrīvoties no ūdens, uguns, zemes un gaisa."
Atis Jākobsons / Raids Kalniņš / Lev Kazachenko / Zane Raudiņa / Ieva Rubeze / Viktors Timofejevs / Alexandra Zuckerman /
At 427 Gallery in Riga, Latvia - 12/12/2014 - 6/02/2015


---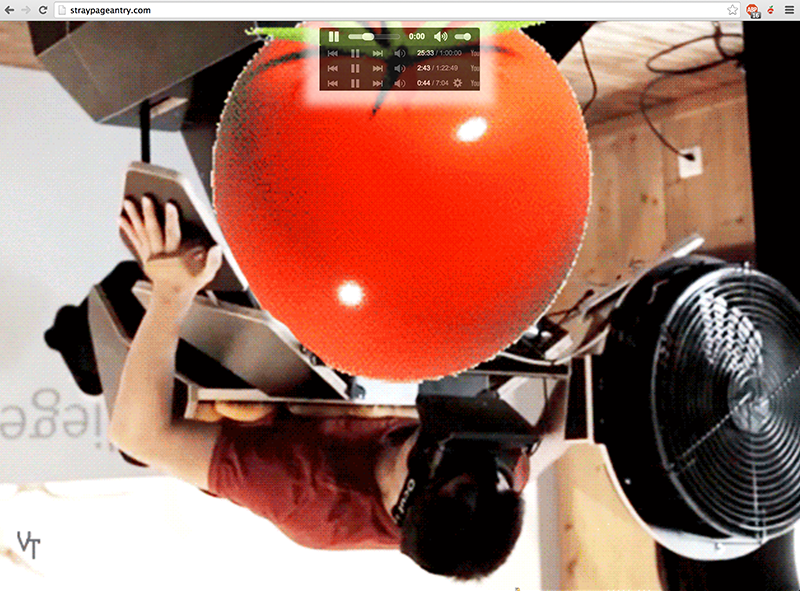 made StrayPageantry.com for POST online residence at La Scatola Gallery.
---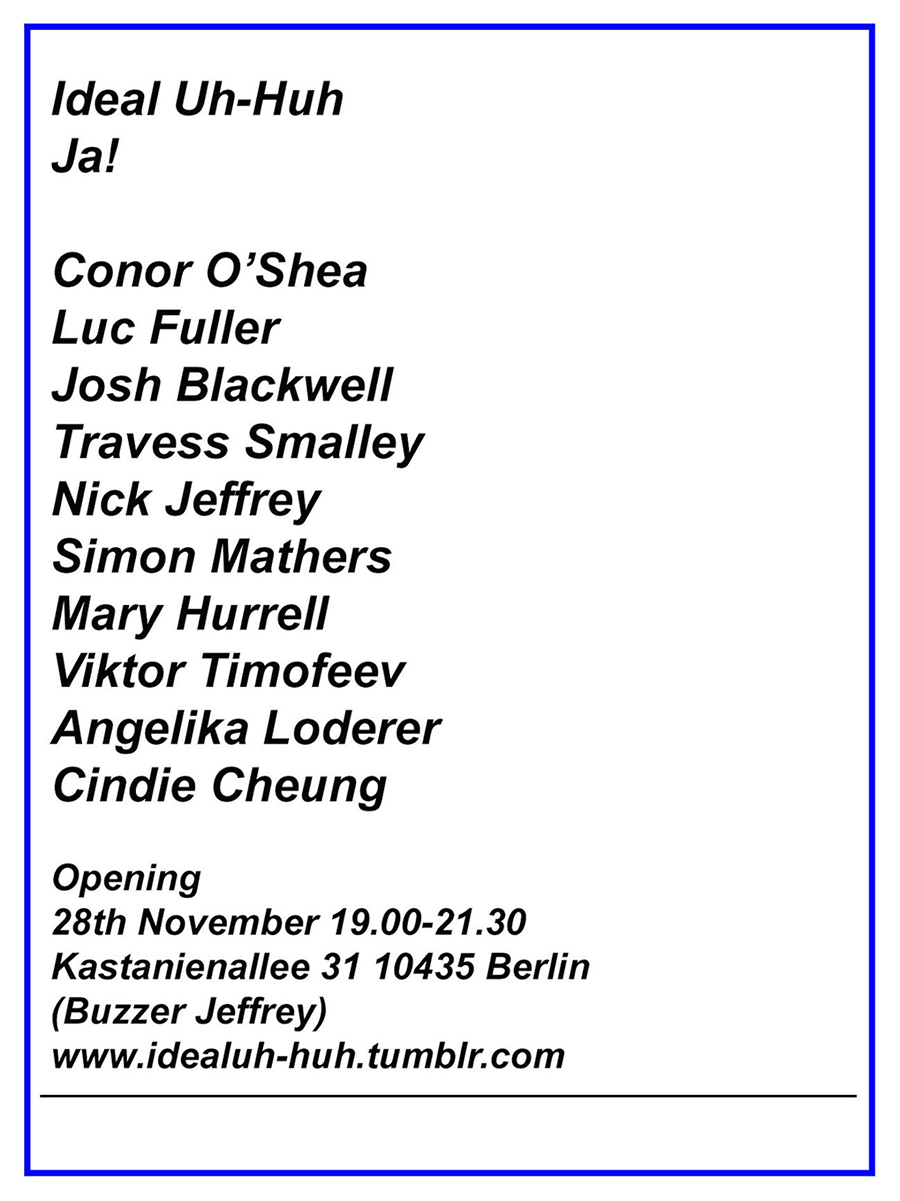 ---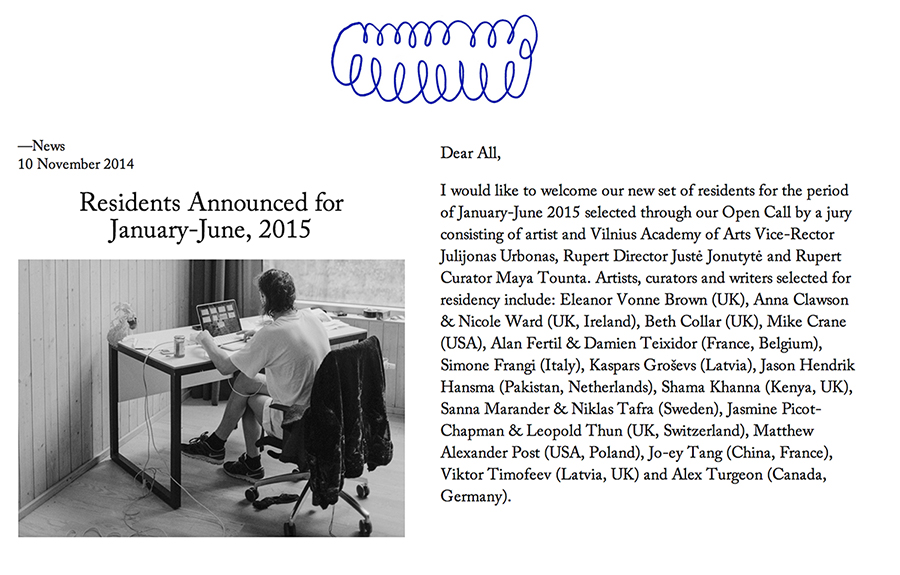 Really excited to be participating in a residency at Rupert in Vilnius, Lithuania next spring, together with great community!
---
---
Made a remix for Quantum Natives' second release, forways by Yearning Kru, joined by Megajoy, Kareem Lotfy, djwwww, Sonic Deadhorse+ more!
---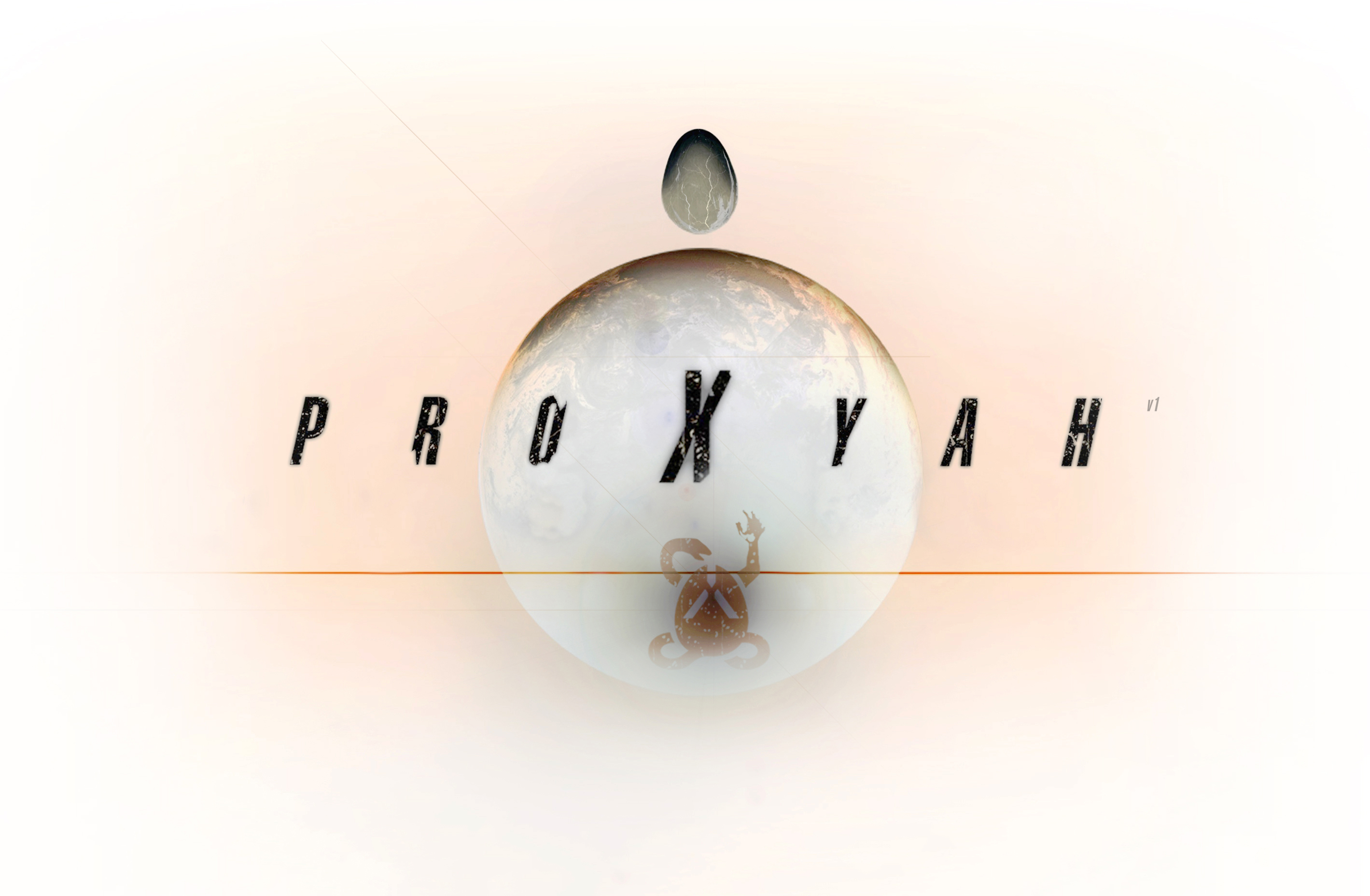 Proxyah version 1 will be opening at KIM? Contemporary Art Centre, Riga on October 3rd 2014.
---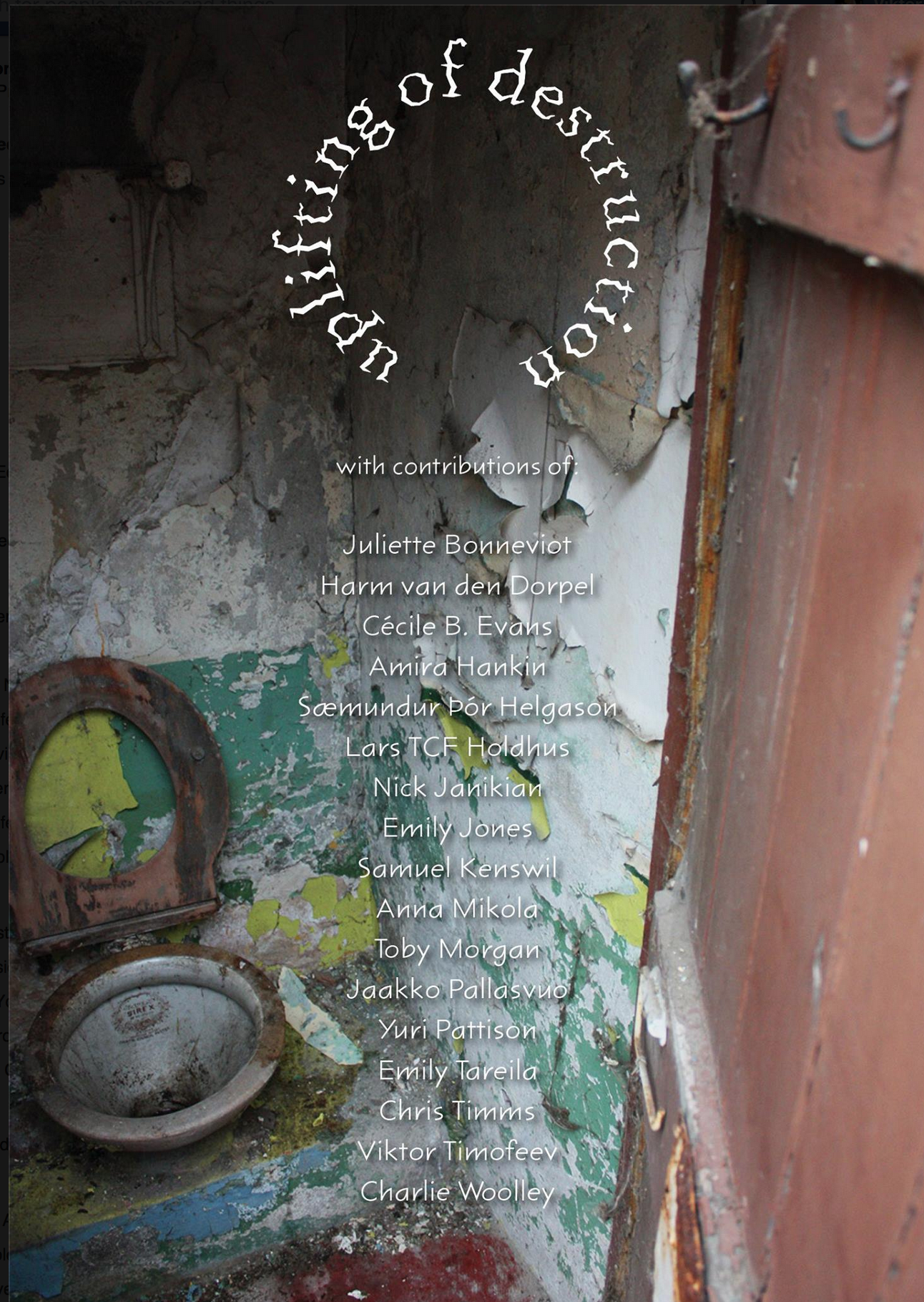 At Jupiter Woods, London opening October 3rd 2014 as part of Anne de Boer and Eloise Bonneviot's The Mycological Twist.
---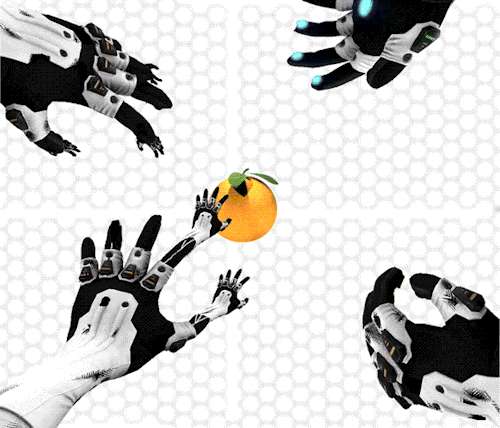 Made this gif for The Limited Collection, a tumblr based exhibition curated by Rozsa Zita Farkas and Valentina Fois, with Alexandria McCrosky . Alice Khalilova . Anne de Boer . Arvida Byström .  Beth Siveyer . Chris Shier . Christopher Schmidt . Eloïse Bonneviot . Emilie Gervais . Faith Holland . Georges Jacotey . Hanna Nilsson . Jeff Baij . Jenna Sutela . Kim Asendorf & Ole Fach .  Lawrence Lek . Leah Beeferman . Maja Malou Lyse . Mary Bond . Niko Princen . Petra Cortright . Rachel Lord . Raquel Meyers . Rob Chavasse . Sabrina Ratté . Samuel Kenswil . Sæmundur Þór Helgason . Sullivan and Flint . Tom Moody . Vanessa Omoregie . Viktor Timofeev . Yuri Pattison .
---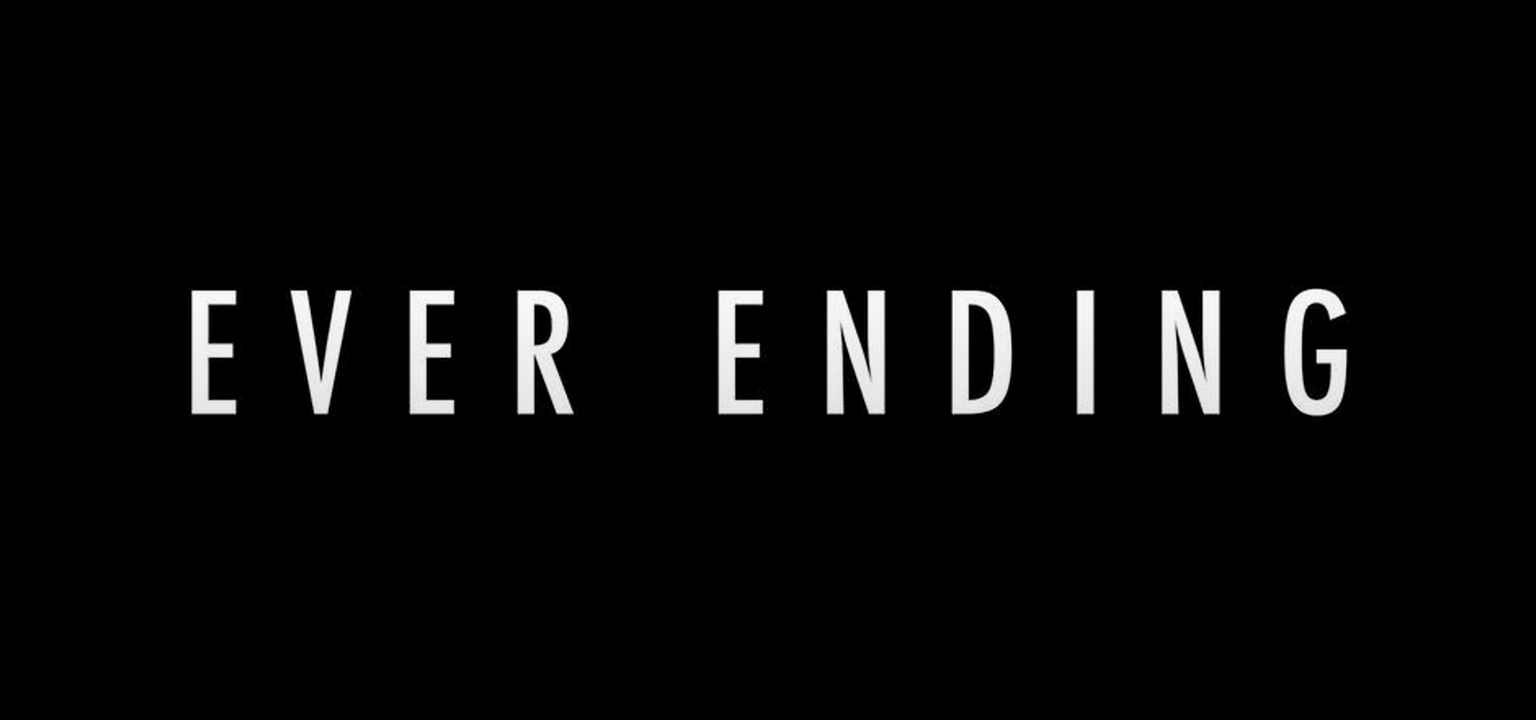 Showing a new video work at Toast Manchester, with Lil Atkinson, Gabrielle Le Banyon, George Barber, Hannah Black, Erin Busswood, Lucy Clout, Emma Hart, Adam Lewis-Jacob, Stuart Middleton, Ed Morgan, Guy Ben Ner, Viktor Timofeev, Alex Rathbone, Domonic Watson.
---
I made a guest mix contribution to Scott Mason's exhibition at Milton Keynes Gallery - a final account in formation, which runs from 1 - 30 September, 2014 and is joined by a publication with contributions by V. Allen, Harry Burke, Ami Clare, Chris Fite-Wassilak, John Hill, Elizabeth Holdsworth, Chris Kraus, Marti Manen, Rasmus Nilausen, Lisa Radon and Holly Stevenson.



---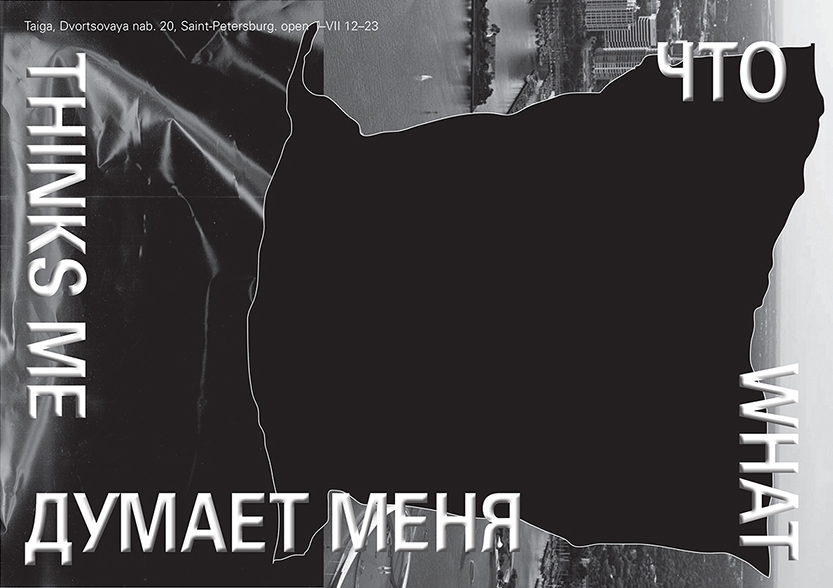 WHAT THINKS ME - Curated by Juste Kostikovaite and Monika Lipšic at Taiga Art Space, St Petersburg

Artists: John Baldessari (US), David Bernstein (US), Ragna Bley (SE), Jacques Gaspard Biberkopf (LT), David Raymond Conroy (UK), Jesse Darling (UK), Jugedamos (FR/NL/LT), Nikita Kadan (UA), Rebecca La Marre (CA), Lina Lapelytė (LT), Taus Makhacheva (RU), Marija Olšauskaitė (LT), Roman Osminkin (RU), Jaakko Pallasvuo (FI), Jurgis Paškevičius (LT), Daniel Shanken (US), Viktor Timofeev(LV), Julijonas Urbonas (LT), Robin Vanbesien (NL), Technopoetry (RU), Mark Wallinger (UK)

Taiga Art Space
What Thinks Me on tumblr

---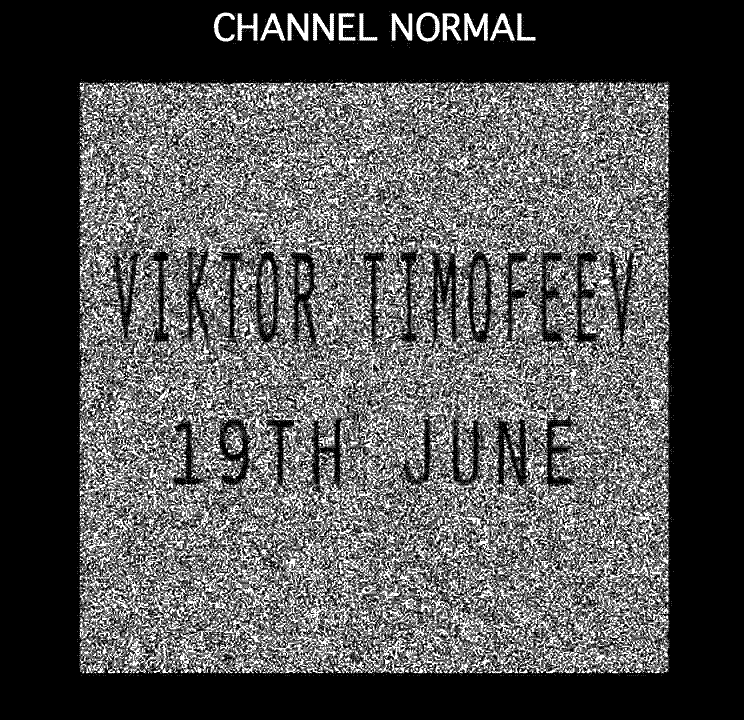 I'm working on a piece to launch at channelnormal.com, a curatorial project by Marios Athanasiou. Think its going to be called "Room", building it in Unity Game Engine. THIS IS DELAYED UNTIL FURTHER NOTICE!
---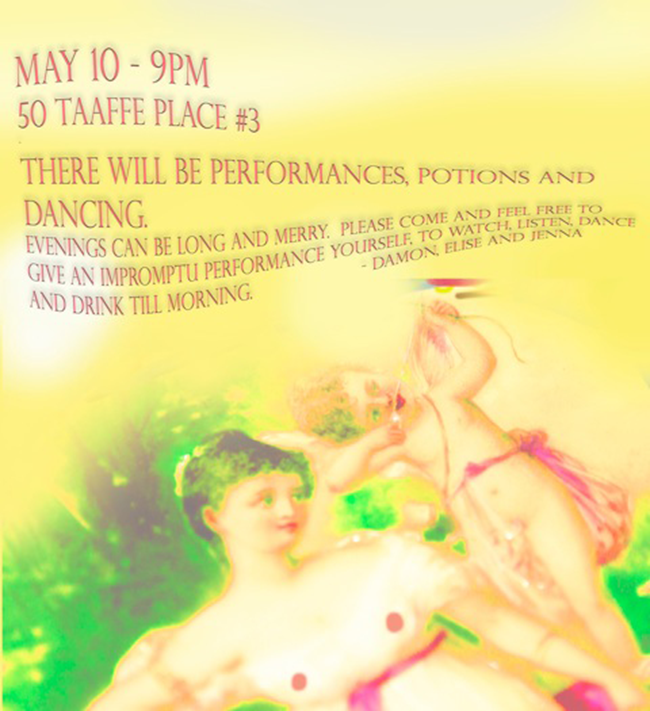 I'm doing a reading of a short story with fx at this event, invited by Jenna Bliss
---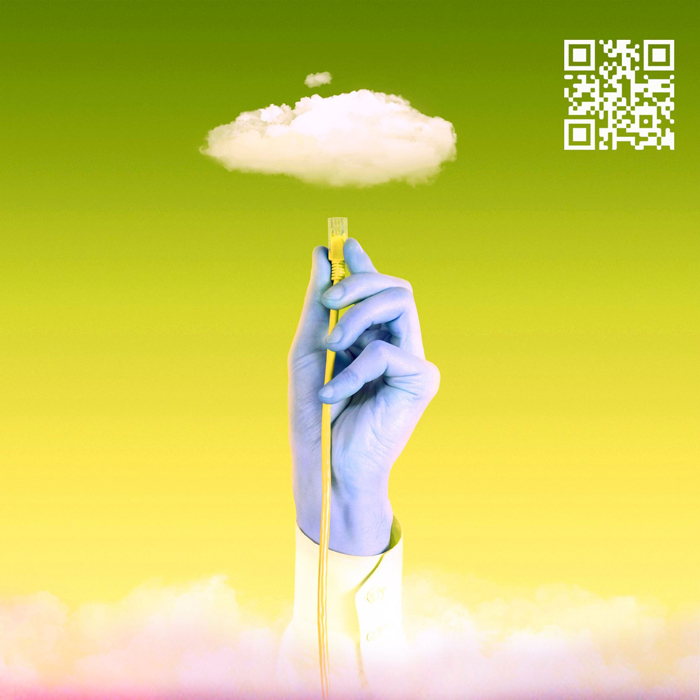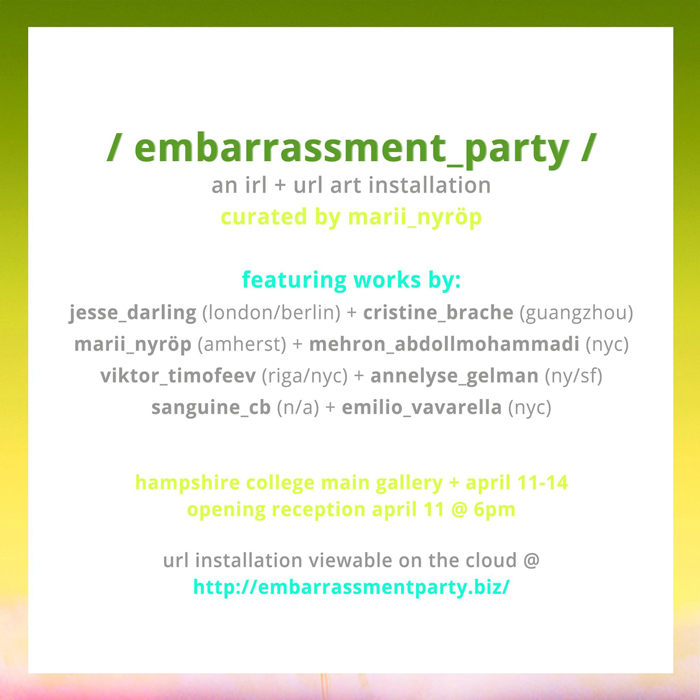 ---
Palace of Peace and Reconciliation vinyl/CD-R/zine finally done. Available at Arcadia Missa online shop, more locations coming soon

---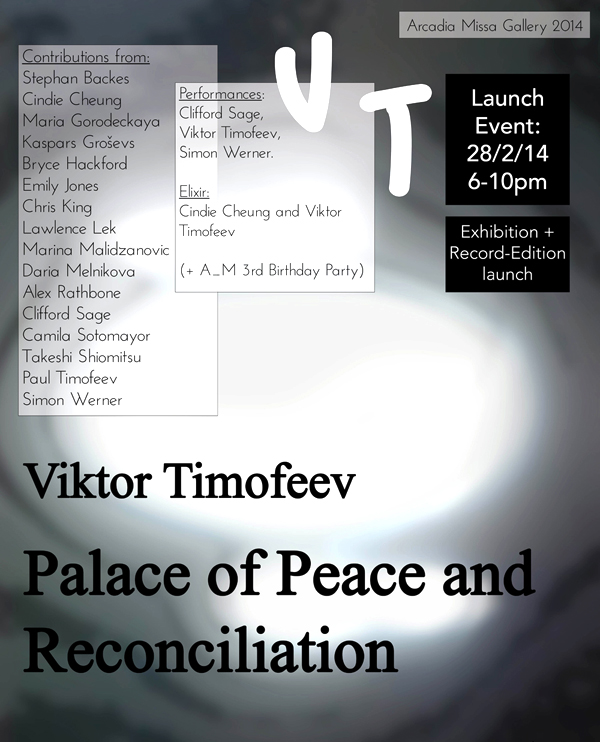 Arcadia Missa is excited to announce the launch of an exhibition and edition by Viktor Timofeev, featuring contributions from the following artists, whom have responded to the title Palace of Peace and Reconciliation -

Stephan Backes
Cindie Cheung 
Maria Gorodeckaya 
Kaspars Groševs
Bryce Hackford
Emily Jones
Chris King
Paul Timofeev
Simon Werner
Lawrence Lek
Marina Malidzanovic
Daria Melnikova
Alex Rathbone 
Clifford Sage
Camila Sotomayor
Takeshi Shiomitsu 

The edition also includes a vinyl and CD album of music by Viktor Timofeev, released on lo bit landscapes. This iteration of Palace of Peace and Reconciliation, at Arcadia Missa Gallery, marks the collection and pause in a body of work, formed over a period of time and across locations and encounters.

The launch event is also the third birthday party of Arcadia Missa Gallery, and features performances by Clifford Sage, Viktor Timofeev, and Simon Werner, as well as a collaborative elixir by Cindie Cheung and Timofeev.

Launch Event: Friday 28th February, 6-10pm
Exhibition Runs: Saturday 1st March – Saturday 8th March, 12-5pm and by appointment.

http:// palaceofpeaceandreconciliat ion.tumblr.com/
http://arcadiamissa.com/
---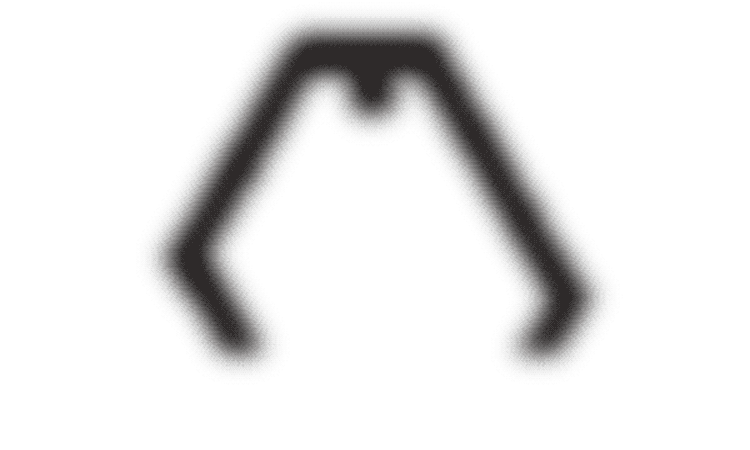 Selektor now on MinerPie.net/Gallerie5.html/
---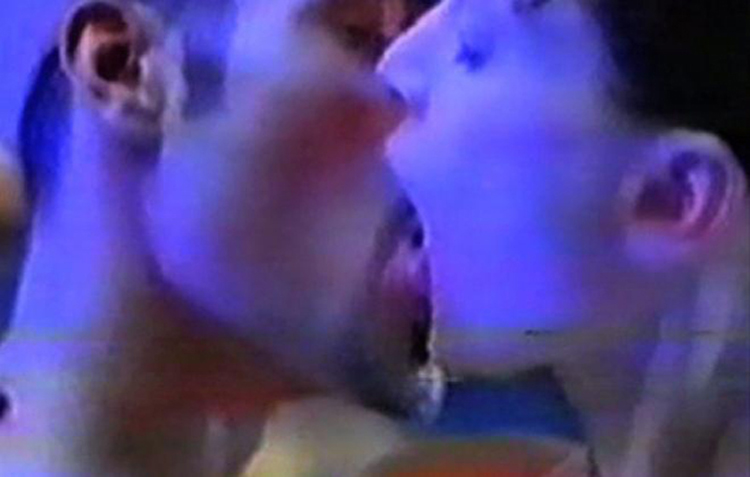 A Sense Of Things, 16th January - 26th January at Zabludowicz Collection, London
A Sense of Things presents a group of works that display interrelated and converging approaches to this calling. The works of Hannah Perry, Oliver Laric, and Jamie Bracken Lobb react to a world already full of objects by recycling and remixing pre-existing materials to generate new meanings. Conversely, other artists such as Lei Xue, Daniel Silver and David Buckley use traditional materials and means of production to re-examine everyday objects and forms. Some of the artists such as Jim Lambie, Tonico Lemos Auad, Adriano Amaral and Andrea Zucchini also try to develop an intimacy with the materiality of the objects through craftsmanship and renewed attention to their materials.
Exhibiting artists:
Showing works from the Zabludowicz Collection: Tonico Lemos Auad, Matthew Darbyshire, Sean Edwards, Neil Gall, Alexander Heim, Jim Lambie, Oliver Laric, Elad Lassry, Mark Leckey, Roxy Paine, Hannah Perry, Seth Price, Damian Roach, Daniel Silver, Matthew Smith, Jack Strange, John Summers, Lei Xue.
Invited artists: Adriano Amaral, Jamie Bracken Lobb, David Buckley, Rob Chavasse, Frances Malthouse, John Henry Newton, Viktor Timofeev, Leonardo Ulian, Andrea Zucchini.
As part of the sixth annual Testing Ground for Art and Education season at Zabludowicz Collection, A Sense of Things is a curatorial collaboration between students on the MFA Curating courses at Goldsmiths College, and this year, for the first time, The Cass, London Metropolitan University. A Sense of Things is collectively curated by Amy E. Brown, Rebecca Edwards, Antonio Garcia Acosta, Leana Lovell Gardner, Adrienne Groen, Aaron Juneau, Hanna Laura Kaljo, Miriam La Rosa, Marina Maksimova, Barnie Page, Emma Siemens-Adolphe, Rosie Snaith, Thomas Stokmans.
---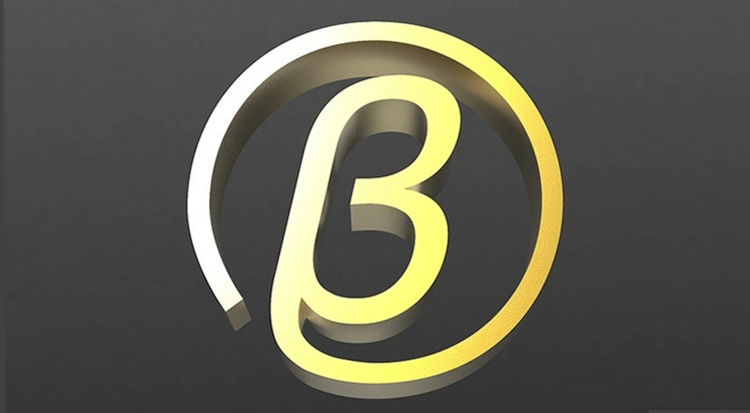 Together with Clifford Sage, on December 4th 2013, showing some early early progress of our Nanoromancer collaboration project at Beta Release at the White Building, Hackney
Hardcore Software presents the first edition of Beta Release – a new exhibition model for showcasing software under development. 

Artists, coders, developers, composers, and writers will give a live demonstration of their latest digital projects within a gallery environment. Beta Release aims to spark debate about software's reach outside corporate structures, and opens up a new critical space for artists to explore and experiment with new digital experiences.
---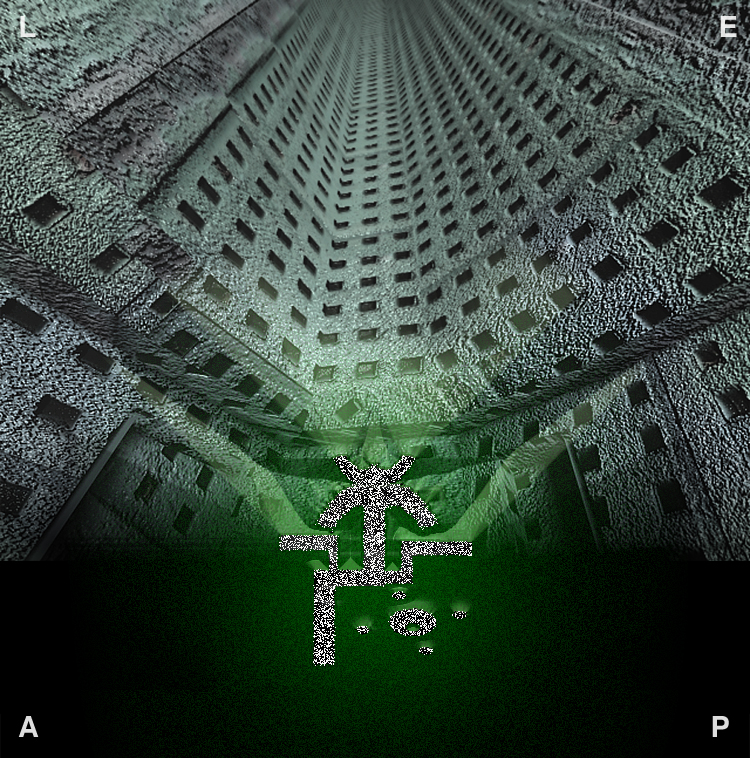 Viktor Timofeev - Palace of Peace // Opening: Friday 29.11.2013, 20.00 at LEAP, Berlin with NADA (of Sun Worship)
---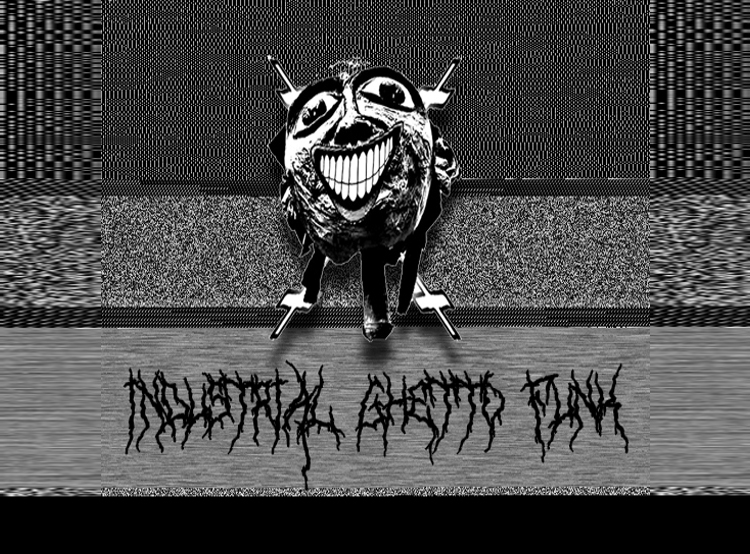 I'm doing a set of new music with Simon Werner on the roof of The Sunday Painter, Peckham on Sunday, October 6th at 2pm sharp, as Part of Art Licks Weekend Performance Program. The set will be best experienced from Platform 1 at Peckham Rye Rail Station.
---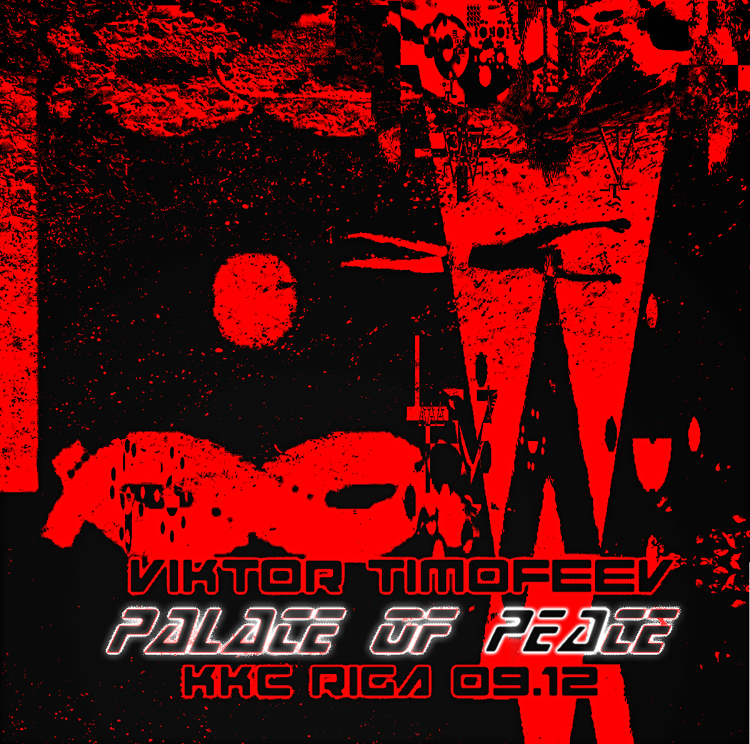 Viktor Timofeev - Palace of Peace // at Kaņepes Kultūras Centrs, Riga Latvia \\ opening 9.12.13 :7-11pm
---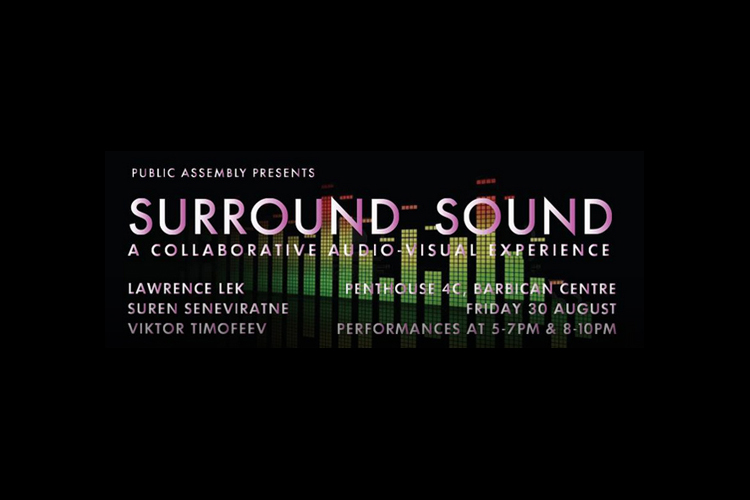 Friday August 30 2013 at the Barbican, London. with Lawrence Lek, Suren Seneviratne
---
Viktor Timofeev will transform the Fitness storefront into Palace of Peace, where he will deliver an audio-visual lecturet, share some recent sensitive documents and serve an all-purpose, nutritious gruel with a pasteurized elixir. 

Opening : 7-9 pm ||||| After-Party / Live in the Basement: 9 pm onward featuring:

Rebecca Gaffney + Adrian Austin
Half Life
ODO
Bryce Hackford
FITNESS CENTER FOR ARTS & TACTICS focuses on the transformative effects of sound, visual, and performance art. Expanding on noise, hardcore, dance, and various artistic genres of the like, artists who exhibit or perform at Fitness are required to push beyond the boundaries to which they have previously been confined. We aim to test the creative stamina of our featured artists, and to stress the refinement and training of the eyes/ears of our audience.

Fiitness Bushwick 1196 Myrtle Ave Brooklyn NY http:// fitnessbushwick.org/
---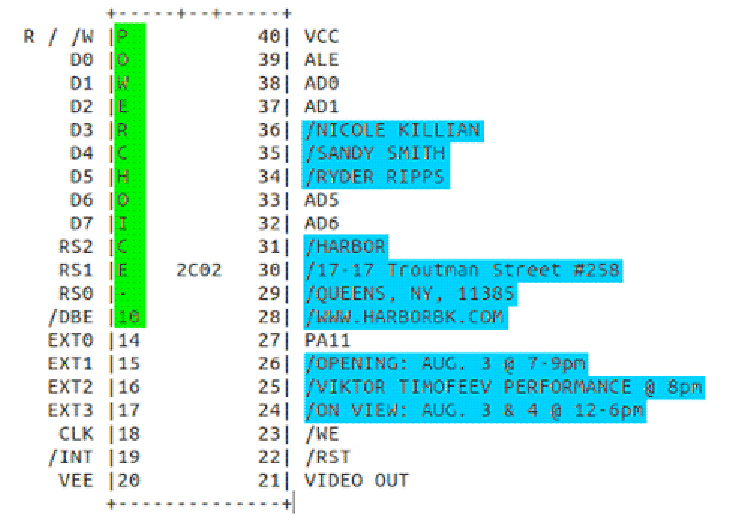 PowerChoice curated by Max Schreier at Harbor Gallery, Brooklyn. August 3 2013
---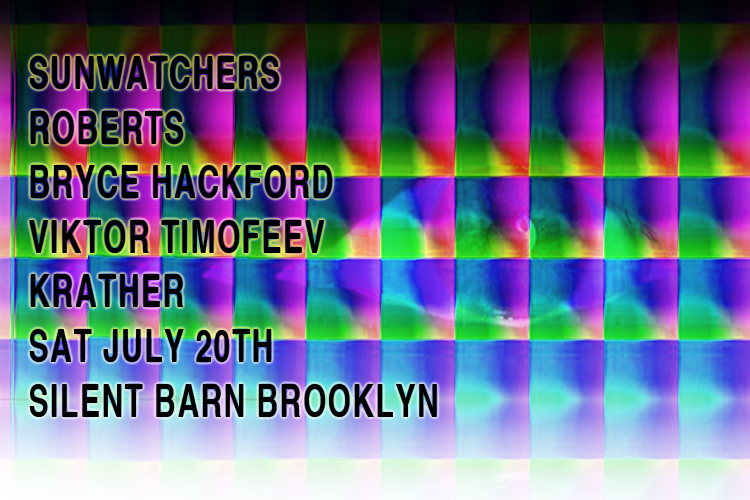 July 20th at the Silent Barn, Bushwick, Brooklyn
---
Palazzo Peckham will open in Venice on Sunday 26 May 2013 for the 55th Venice Biennale. The Palazzo is a live space for new ideas and co-production, cultivating exciting relationships between people. It welcomes its audience as guests and participants. A home from home for an ever-expanding network of creative people.
The Palazzo interiors have been commissioned from international artists
Dora Budor (b.1983 Zagreb, Croatia) Rob Chavasse (b. 1984 Shoreham-by-Sea, UK) Cindie Cheung (b. 1984 Aarhus, Denmark) Joe Hamilton (b.1982 Tasmania, Australia) Katharina Stoever - Peles Empire (b. 1982 Giessen, Germany) Barbara Wolff - Peles Empire (b. 1980 Fagaras, Romania 1980) Amy Petra Woodward (b. 1986 London, UK) Jon Rafman (b. 1981 Montreal, Canada) produced by American Medium Samara Scott (b. 1984 London, UK) Viktor Timofeev (b.1984 Riga, Latvia) and Simon Werner (b. 1986 Basel, Switzerland).
The Palazzo will host a series of live events privately and publicly and uploaded online with: American Medium, Harry Burke, Maja Cule, Simon Denny, Natalie Dray, Cecile B Evans, Rozsa Farkas, Ed Fornieles, Jimmy Merris, MSHR, Yuri Pattison, Paul Pieroni, Tom Saunderson and Andrew Norman Wilson. Peles Empire will screen films from artists Karen Cytter, Claire Hooper, Dani Gal, Ramiken, Magali Reus, Edward Thomasson.
From PalazzoPeckham.com
---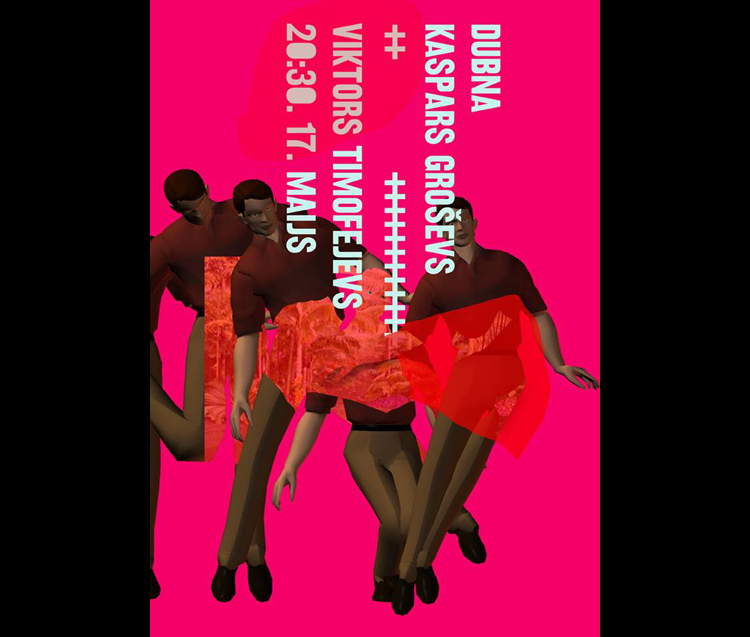 At Chomsky Bar in Riga, with Dubna + Kaspars Groševs! May 17th!
---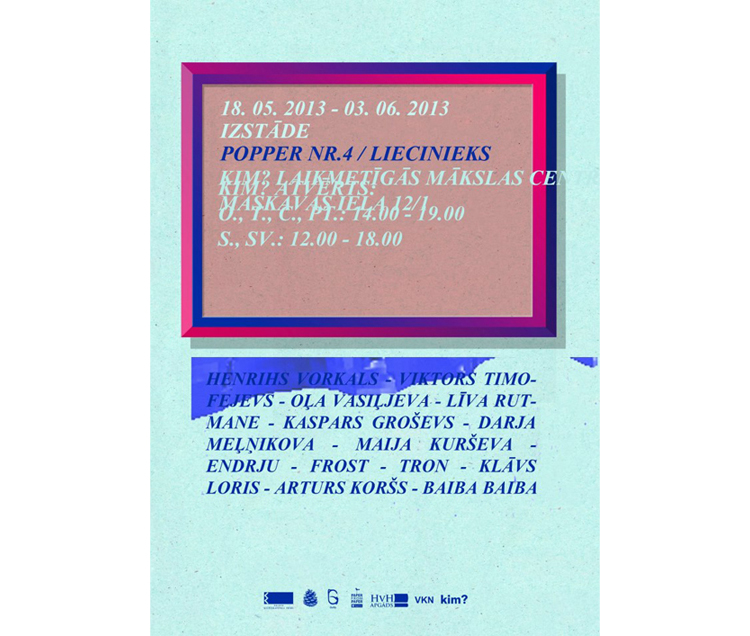 At Kim? Contemporary Art Centre, Riga, LV! May 18th!
---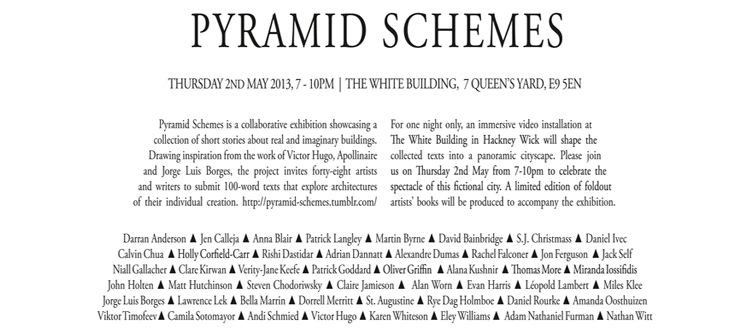 Pyramid Schemes, The White Building, Hackney. Thursday 2nd May 2013, 7-10PM
---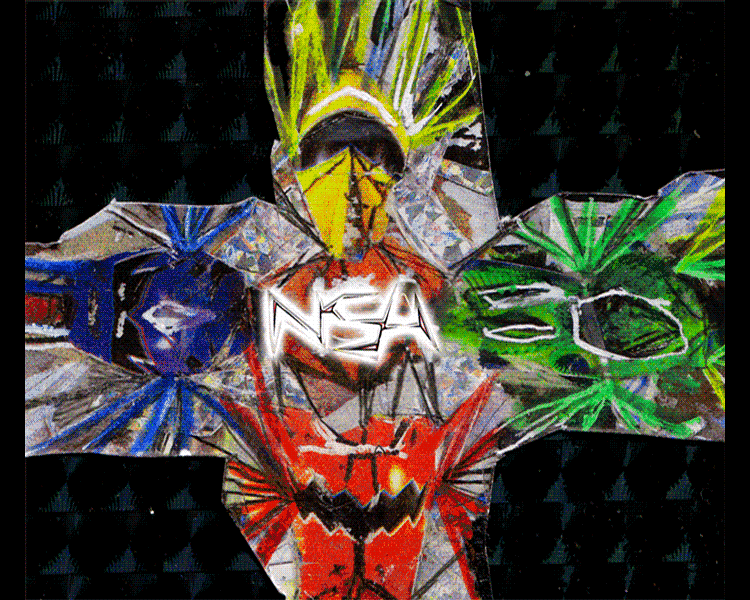 Saturday, March 23rd. 7pm. - Velvet Overlook Recording Studios - Meelstraat 74, 5025 Tilburg, Netherlands
TVO A>I>R> is a new short-term artist-in-residence initiative hosted by the Velvet Overlook Recording studios & international artist collective Amerikan Teenager.

"Non-Specific Action" 
Live: Viktor Timofeev, Staplerfahrer
Decks: Amerikan Teenager
---
Awe IX | Rebecca Cooper | Jamie George | James Hicks | Marinette Kaus | Chris King | Lawrence Lek | Beatrice Lopez | Tobias Revell | Antonio Roberts | Clifford Sage | Camila Sotomayor | James B Stringer | Daniel Swan | Viktor Timofeev | Simon Whybray | 

Sunday 10th March | 6-9pm
Residency Studios
The White Building
7 Queen's Yard, London E9 5EN
http:// thewhitebuilding.org/
---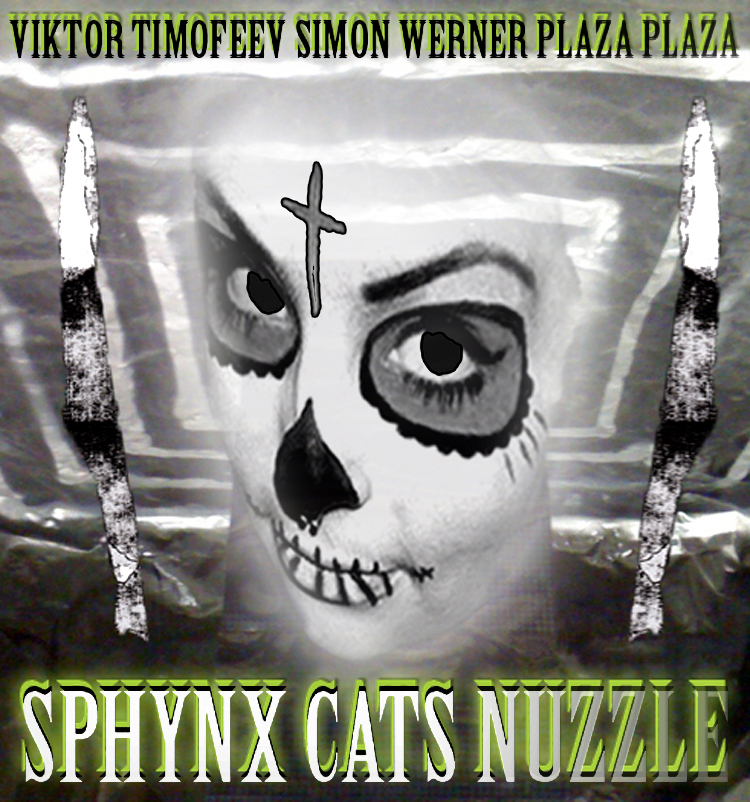 Opening February 22nd, 2013 @ Plaza Plaza, London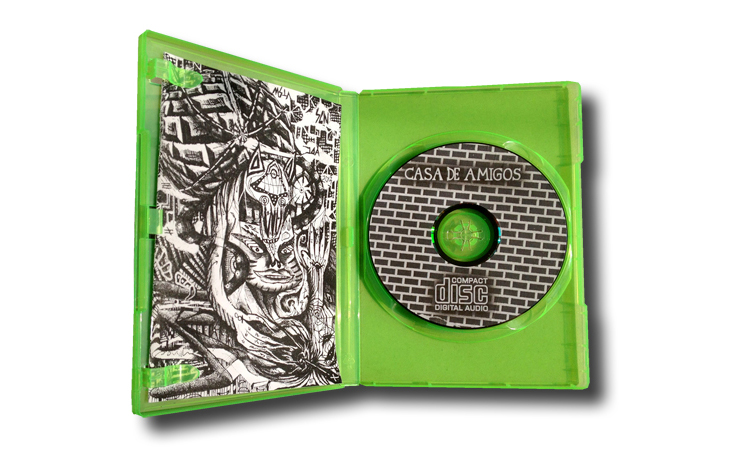 Sphynx Cats Nuzzle (collaboration with Simon Werner) Artists Edition -zine, CD, X-Box case, edition of 100, produced + distributed by
Casa Di Amigos available at South London Gallery, X Marks The Bokship, Ti Pi Tin and Casa Di Amigos online shop
---
'Neutral Paradise Sound Salon', November 23rd, Hannah Barry Gallery, Peckham, London
To coincide with the release of publications Topophilia and Topophobia, Viktor Timofeev will turn Hannah Barry Gallery Peckham into a cavernous venue for an evening of sound and performance with Walkman, bass guitar and effects, joined by frequent collaborator Bryce Hackford's poly-fi dance music with video projections by Ivy Meadows, and London-based Known Ocean of Valley Sound Records. The current catalogue of WHIP Records, a project by New York-based artist Ian Campbell which includes new cassette releases from Timofeev and Hackford, will be in the viewing room alongside some of Campbell and Timofeev's recent collages.
---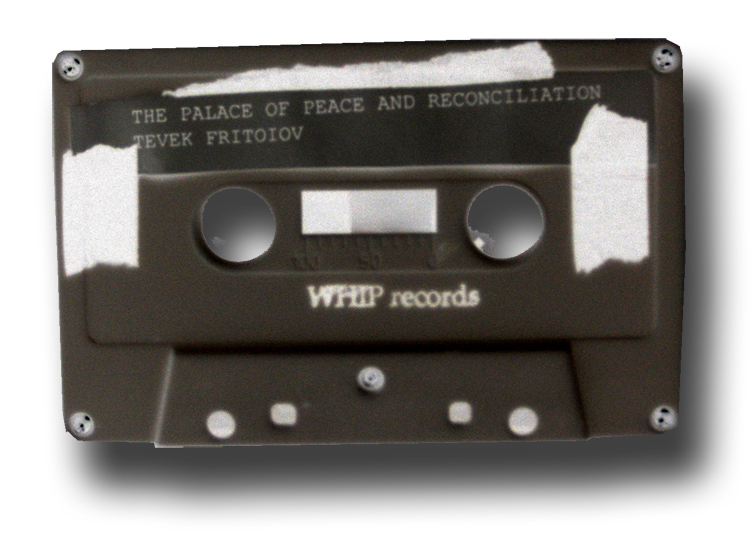 The Palace of Peace and Reconciliation, edition of 70 cassettes out now on Whip Records.

---
Foxy Digitalis + Acquarius Records review GIVE HEALTH
Earth WORKS, group show at PPOW gallery, New York. Curated by Anneliis Beadnell & Stuart Morrison, with George Boorujy, Gary Colclough, Blue Curry, Micah Ganske, The Institute of Critical Zoologists, Jess Littlewood, Colette Robbins, Bill Smith Viktor Timofeev, Letha Wilson. June 28th - July 27th, 2012.
---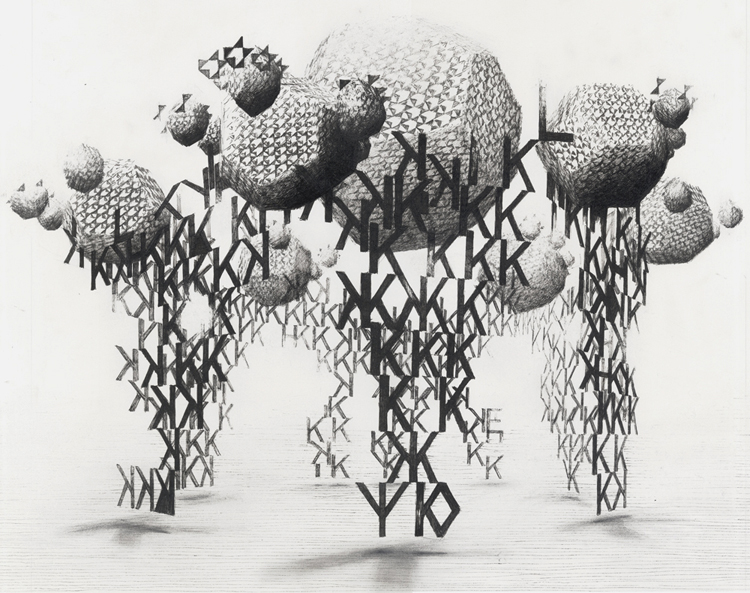 PLASTICITY 17. May 25th 2012 - July 30th 2012 at Schmidt & Handrup, Cologne.

---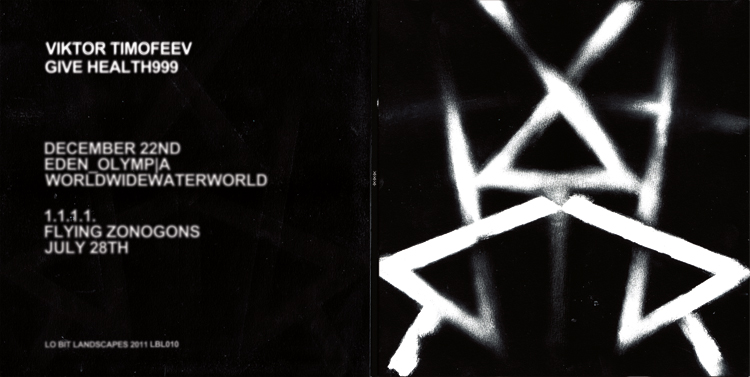 GIVE HEALTH 999 record out now on lo bit landscapes
LPs available at Acquarius Records/San Francisco, Other Music/ New York, Staalplaat/ Berlin, X Marks The Bökship/London


LISTEN

---